Binge Watch Season 1 of Splatalot!
BINGE WATCH SPLATALOT!
OH HEY! Tori and Stacey here, telling you to go watch the entire first season of Splatalot!.
You heard us right, you can now watch every epic slip, slide, splash, and splat from the first episode to the last. So what are you waiting for? Let's get splatty!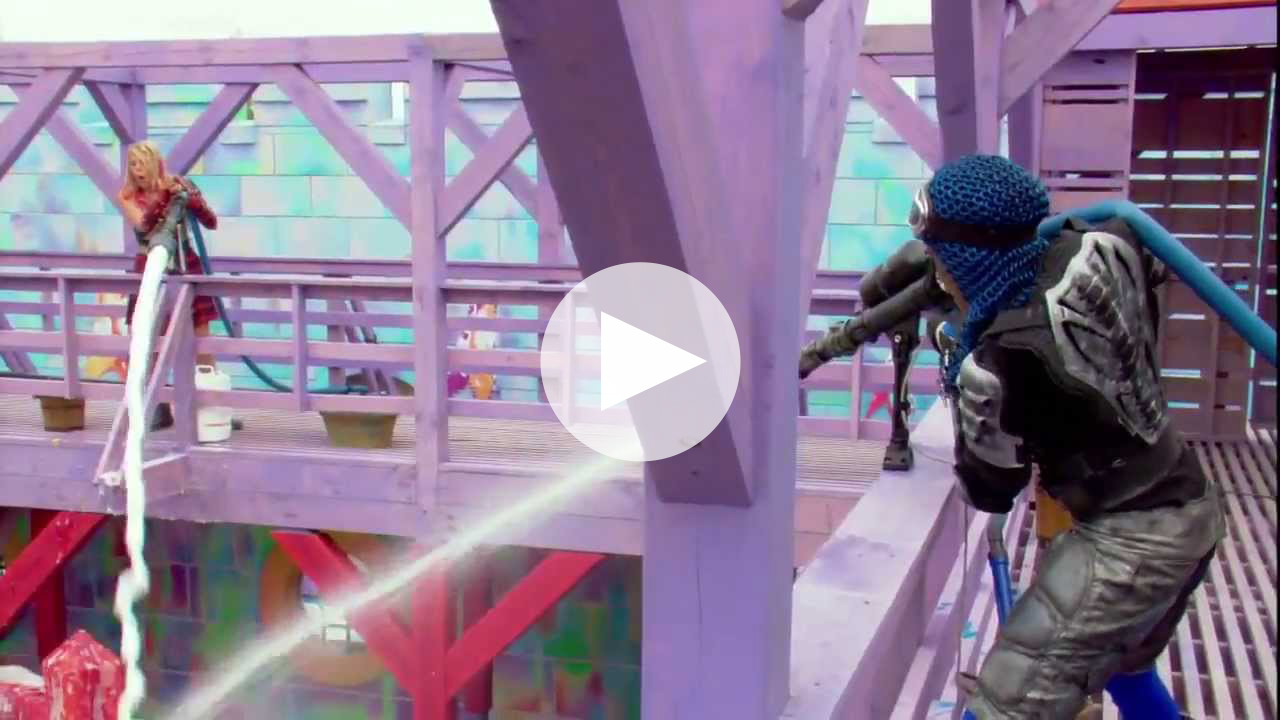 SEASON 2 COMING IN THE FALL
Because we can't get enough tumble, teeters, tilts, and of course, splats, we're bringing back Splatalot! for a second season in the fall.
Get ready to witness twelve tenacious teens tackle a medieval-themed obstacle course to once again, try to capture the Crown of Splatalot!