Cougar Sports: BYU vs Western Michigan
Hey, Cougar fans! We hope you're getting excited for this weekend, because not only are finals over, but it's also time to welcome back and cheer on the BYU football team as they face Western Michigan in the Famous Idaho Potato Bowl Game on Friday, December 21!
Here are all the game-day details:
Don't forget, BYU games are now also available as podcasts on iTunes and Spotify!
MEN'S BASKETBALL
After an awesome win against Portland State and an intensely close game against UNLV, the BYU men's basketball team is excited to keep giving everything they've got as they take on San Diego this week!
Saturday, December 22
5:00 pm MT/7:00 pm ET: Cheer on our Cougars against San Diego in California! You can watch the game live on CBS Sports
Don't forget, you can also listen to the games on BYU Radio or as a podcast on iTunes!
WOMEN'S BASKETBALL
The BYU women's basketball team killed it in their game against Colorado State last week, and this week they're bringing the heat as they face off against another Colorado team! Don't miss their game against Northern Colorado in Provo this weekend.
Friday, December 21
12:00 pm MT/2:00 pm ET: Cheer on our Cougars against Northern Colorado at the Marriott Center! You can also catch the live broadcast on TheW.tv.
BYU BASKETBALL WITH DAVE ROSE
Join Coach Rose on BYU Basketball with Dave Rose every Tuesday night at 6 pm MT to get the inside scoop on all things Cougar basketball!
Don't miss tonight's episode at 6 pm MT! You can also listen to the broadcast here on BYUradio or catch the podcast here on iTunes!
BYU SPORTS NATION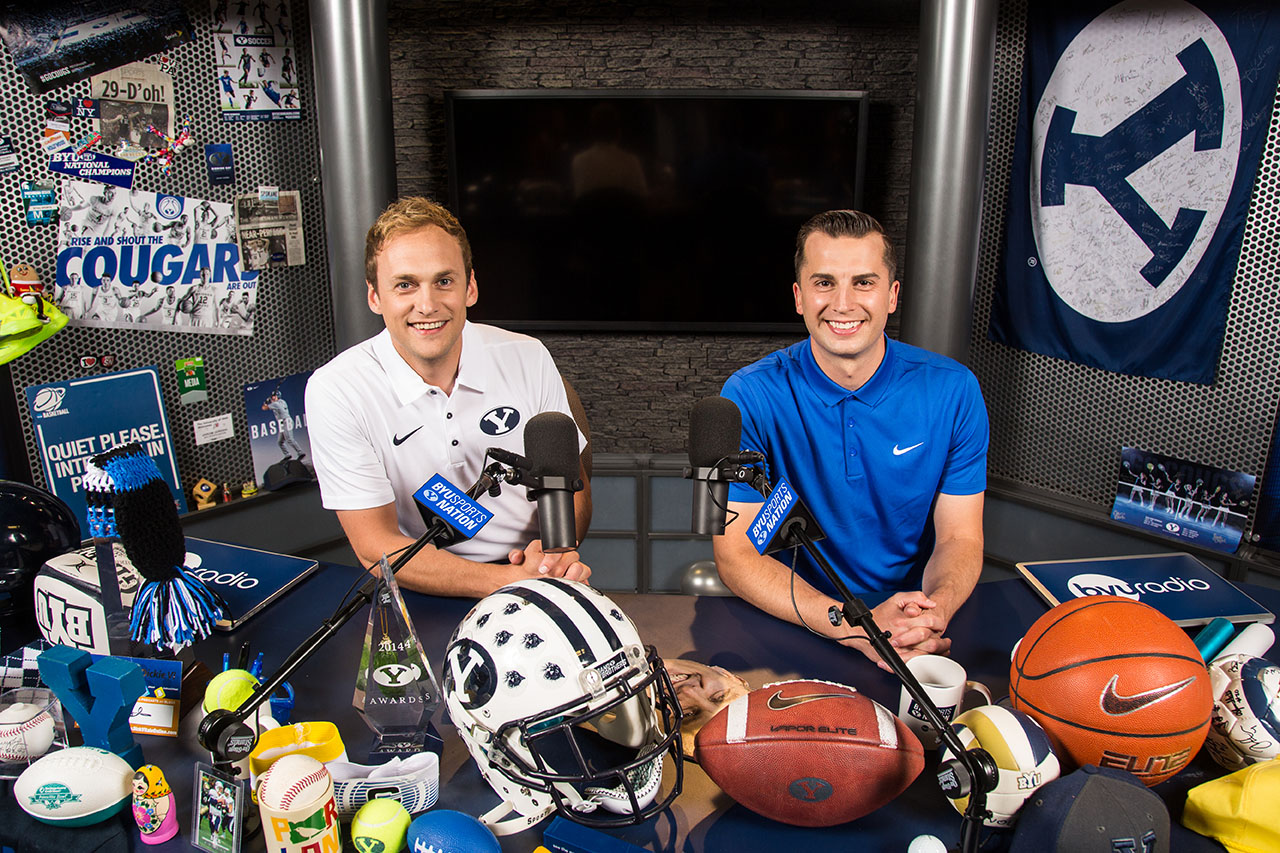 Join BYU Sports Nation hosts, Spencer Linton and Jarom Jordan, as they give you all the need-to-know details of BYU sports every weekday at 10:00 am on BYUtv! The show is also broadcast on BYUradio, on iTunes podcasts, and on Spotify.
You can also join the conversation on Twitter or on the BYU Sports Nation Facebook page.
Monday–Friday
10:00 am MT/12:00 pm ET BYU Sports Nation: Watch our daily BYU sports talk show to get up to date on what happens on the field, the court, the track, and more!
BEHIND THE MIC
Wednesday, December 19