Cougar Sports: BYU vs Utah State
Ready for another week of Cougar Sports? We certainly are! This week, the BYU football team is taking on a rival from our home state—the USU Aggies! You won't want to miss the action happening here in Provo on Friday, October 5!
Here are all the game-day details:
Don't forget, BYU games are now also available as podcasts on iTunes!
2018 BASKETBALL MEDIA DAY SPECIAL
In other exciting sports news, this week,BYU Sports Nation is doing a Basketball Media Day Special on October 4th at 10:00 am to get everyone pumped for the upcoming basketball season! It is digitally broadcast only, so you can watch it right here on BYUtv or on the BYUtv app. BYU basketball fans—you won't want to miss out!
WOMEN'S VOLLEYBALL
After sweeping all three of their games last week, the still-undefeated BYU women's volleyball team is ready to take on San Diego!
Tuesday, October 5
8:00 pm MT/10:00 pm ET: Watch as the team takes on San Diego in California, broadcast on TheW.tv.
WOMEN'S SOCCER
The BYU Women's Soccer team scored an awesome 3–0 win against the Portland Pilots, and this week they're going head-to-head with the San Diego Toreros!
Saturday, October 6
8:00 pm MT/10:00 pm ET: Watch as the team takes on San Diego, broadcast on TheW.tv.
BYU FOOTBALL WITH KALANI SITAKE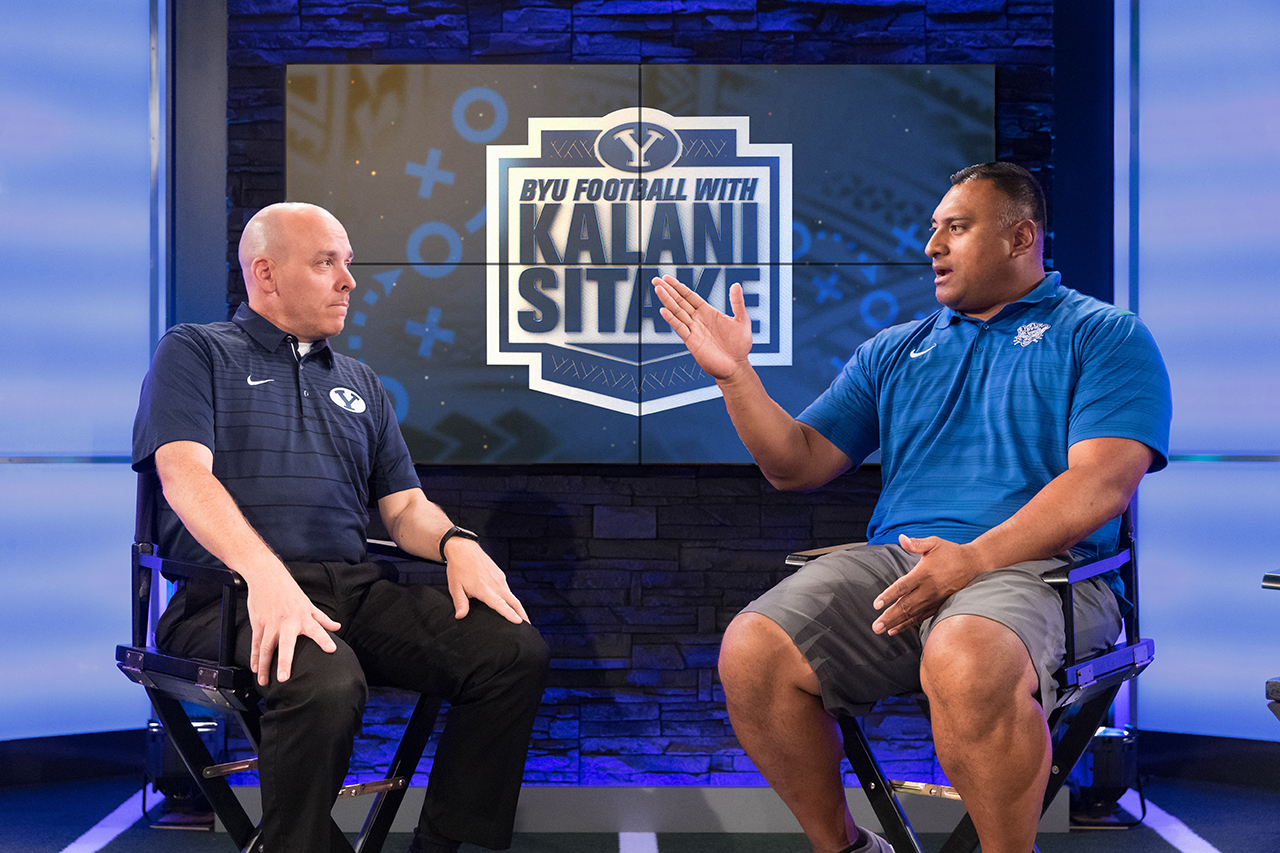 Join Coach Sitake on BYU Football with Kalani Sitake every Tuesday night at 6:00 pm MT to get the inside scoop about all things BYU football!
Don't miss tonight's episode at 6:00 pm MT! You can also listen to the broadcast here on BYUradio or catch the podcast here on iTunes!
AFTER FURTHER REVIEW
This week, Dave McCann and his panel review key plays from last week's game against Washington on After Further Review.
You can catch these experts every Tuesday night at 5:00 pm MT as they provide professional commentary on BYU's football strategies and performance.
Don't forget to tune in tonight, Tuesday, October 2, at 5:00 pm to hang out with the After Further Review crew!
BYU SPORTS NATION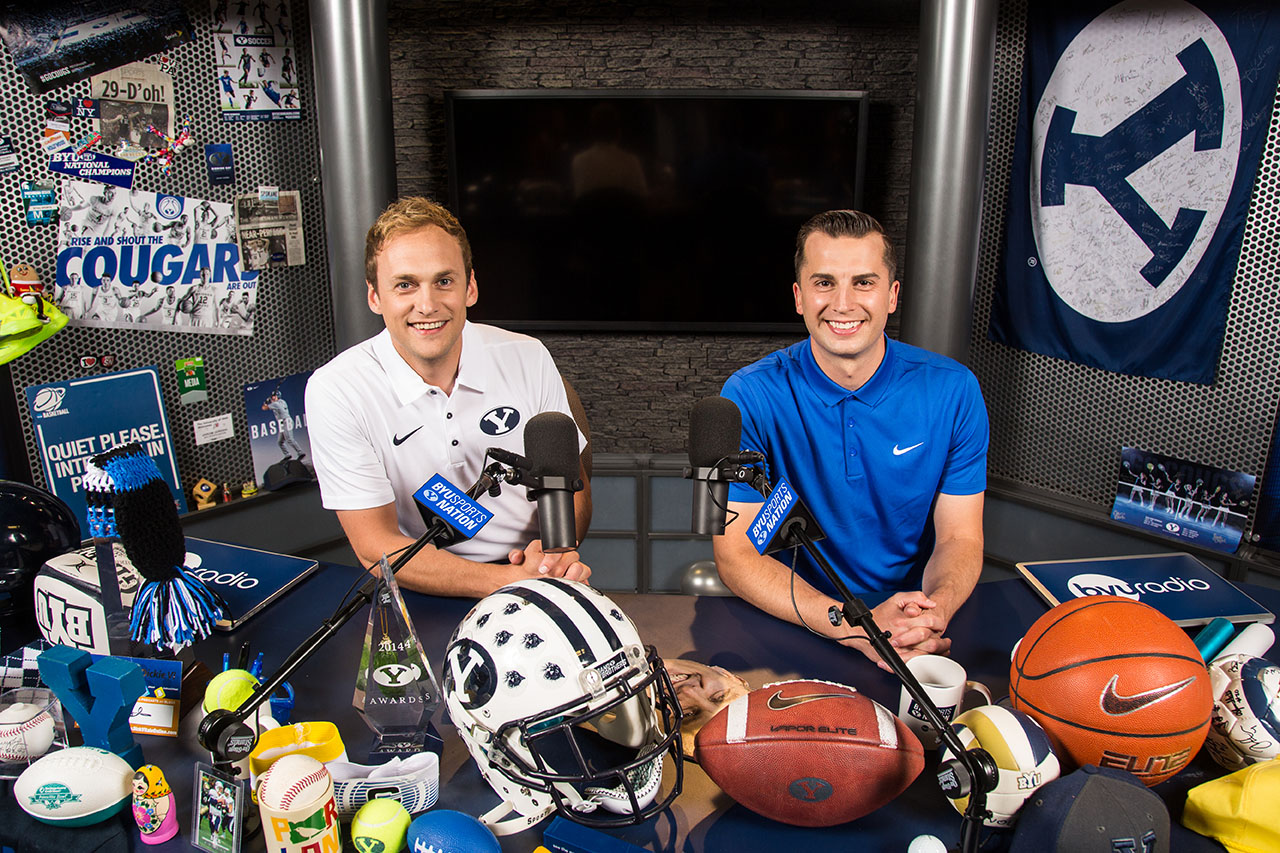 Join BYU Sports Nation hosts, Spencer Linton and Jarom Jordan, as they supply all the need-to-know info about BYU sports every weekday at 10:00 am on BYUtv! The show is also broadcast here on BYUradio, or you can listen to the podcast here on iTunes!
You can also the conversation on Twitter or on the BYU Sports Nation Facebook page.
Monday–Friday
10:00 am MT/12:00 pm ET BYU Sports Nation: Watch our daily BYU sports talk show to get up to date on what happens on the field, the court, the track, and more!
COORDINATORS' CORNER

Check in with the Coordinators' Corner team this week with an all-new episode broadcast on both BYUtv and BYU Radio. The feed is also available as a podcast on iTunes. Tune in every Monday at 11:00 am MT for a chance to check out BYU football with the offensive, defensive, and special teams coordinators!
Catch this week's episode on Monday, October 8 at 11:00 am MT with host, Greg Wrubell.
BEHIND THE MIC
Wednesday, October 3
Tune in this week to BYUradio at 6:00 pm MT/8:00 pm ET as voice of the Cougars, Greg Wrubell, hosts a brand-new episode of Behind the Mic with Greg Wrubell! A podcast of the show is also available on iTunes.