COUGAR SPORTS: February 22, 2022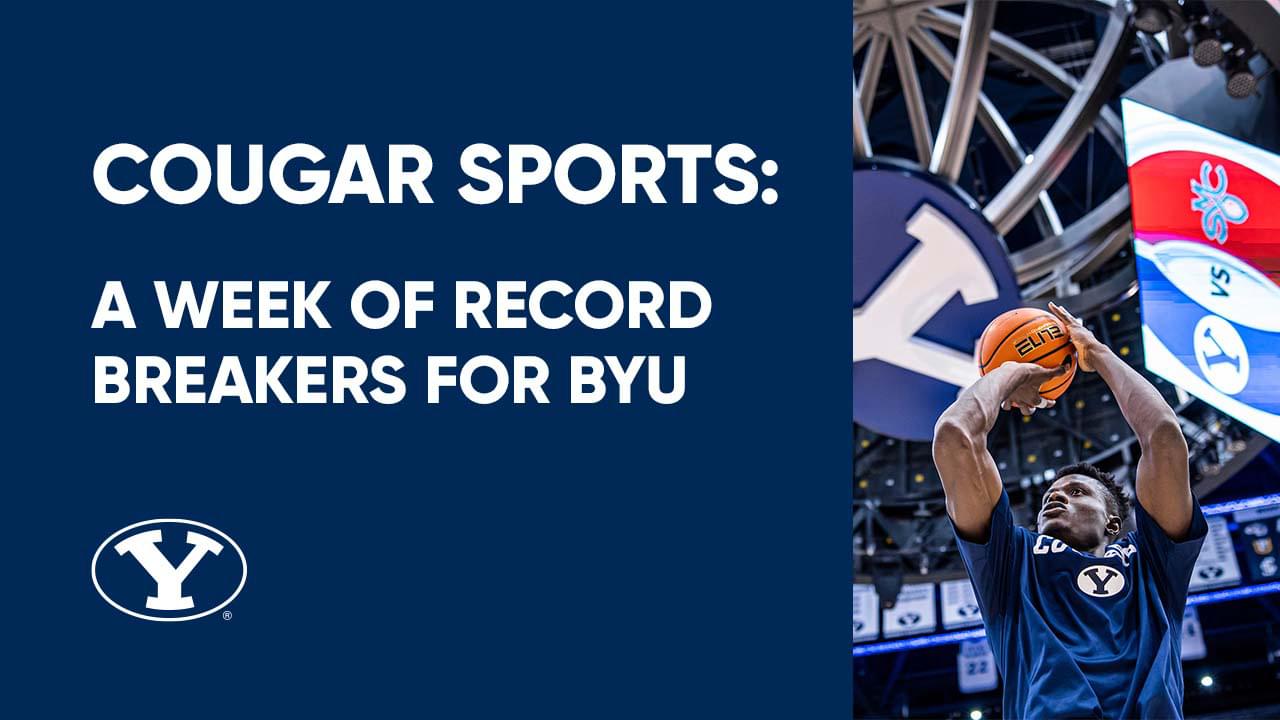 It was a week of great competition for the Cougs this week, heading into President's Day weekend. After experiencing some wins, some losses, and some broken records in the Marriott Center, what's up next for our favorite BYU sports teams? Find out on BYU Sports Nation, daily at 10 AM MST.
MEN'S BASKETBALL
BYU Hoops only had one game this week, suffering a close loss to Saint Mary's on Saturday night. The Cougs traveled out to California to play some weekend ball, coming off the high of two back-to-back wins last week. Falling victim to 17 turnovers, the Cougs couldn't make up for the lost possession time, losing to the Gaels 64–69. The Cougars will end the regular season next week with a weekend of home games against Loyola Marymount and Pepperdine. BYU has scored consistent wins against these two teams, and could be looking ahead to a week of back-to-back victories. Can the Cougs end the season with double wins in the Marriott Center? Watch BYU Basketball with Mark Pope on Tuesdays at 6:30 PM MST for the insider scoop.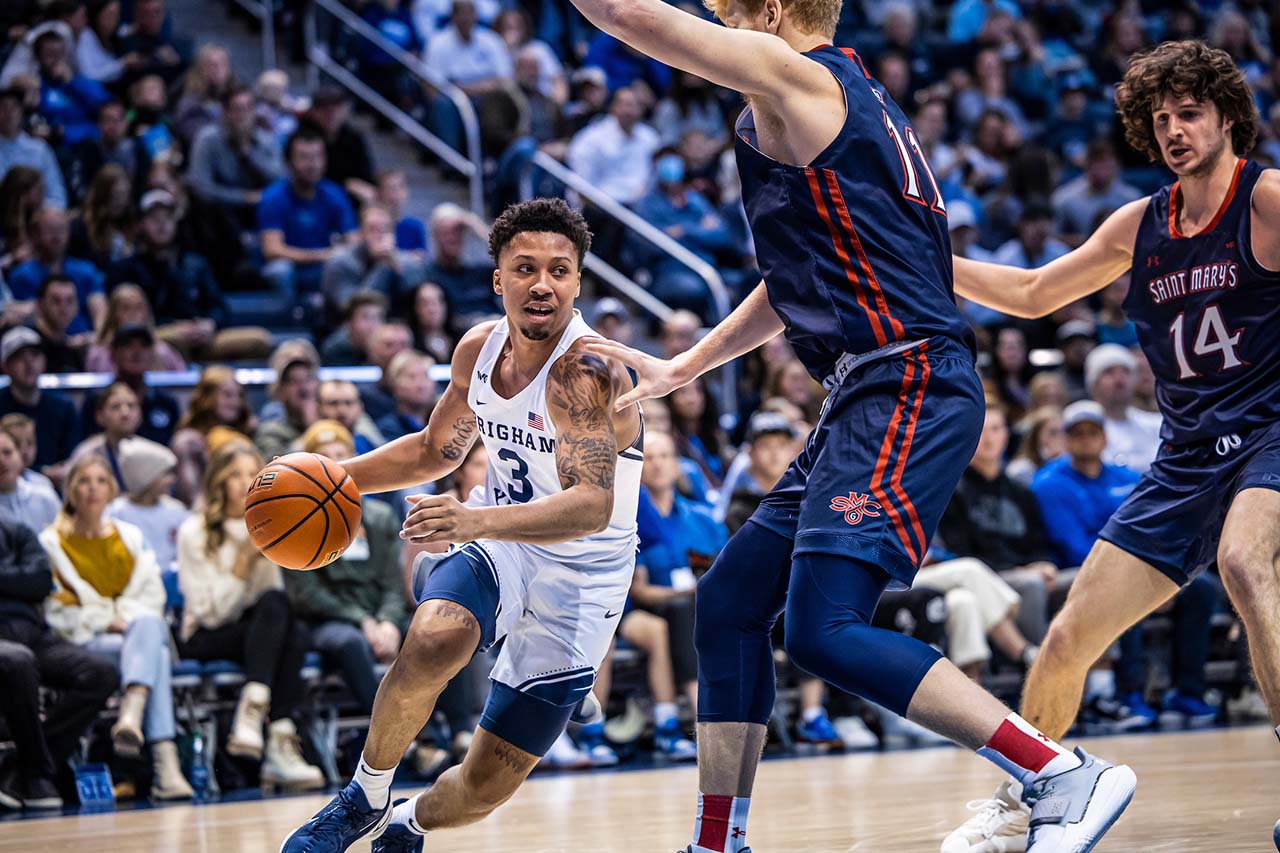 WOMEN'S BASKETBALL
Women's Hoops are now on a 5-win streak! The Cougs had a week of home games at the Marriott Center, going head-to-head with Loyola Marymount and Gonzaga. Women's Basketball won the first game of the week against Loyola Marymount with a score of 77–54. The win on Thursday night contributed to BYU's 29-game streak at the Marriott Center over the past two seasons. To top it all off, BYU had a killer win over Gonzaga at Saturday's senior night. The Cougs won 63–39. The game broke the attendance record for a women's Saturday afternoon game with 6,289 fans in attendance at the Marriott Center. Up next, the Cougs have a busy week of away games in California against Santa Clara and Pacific. Can the Cougs keep the win streak going?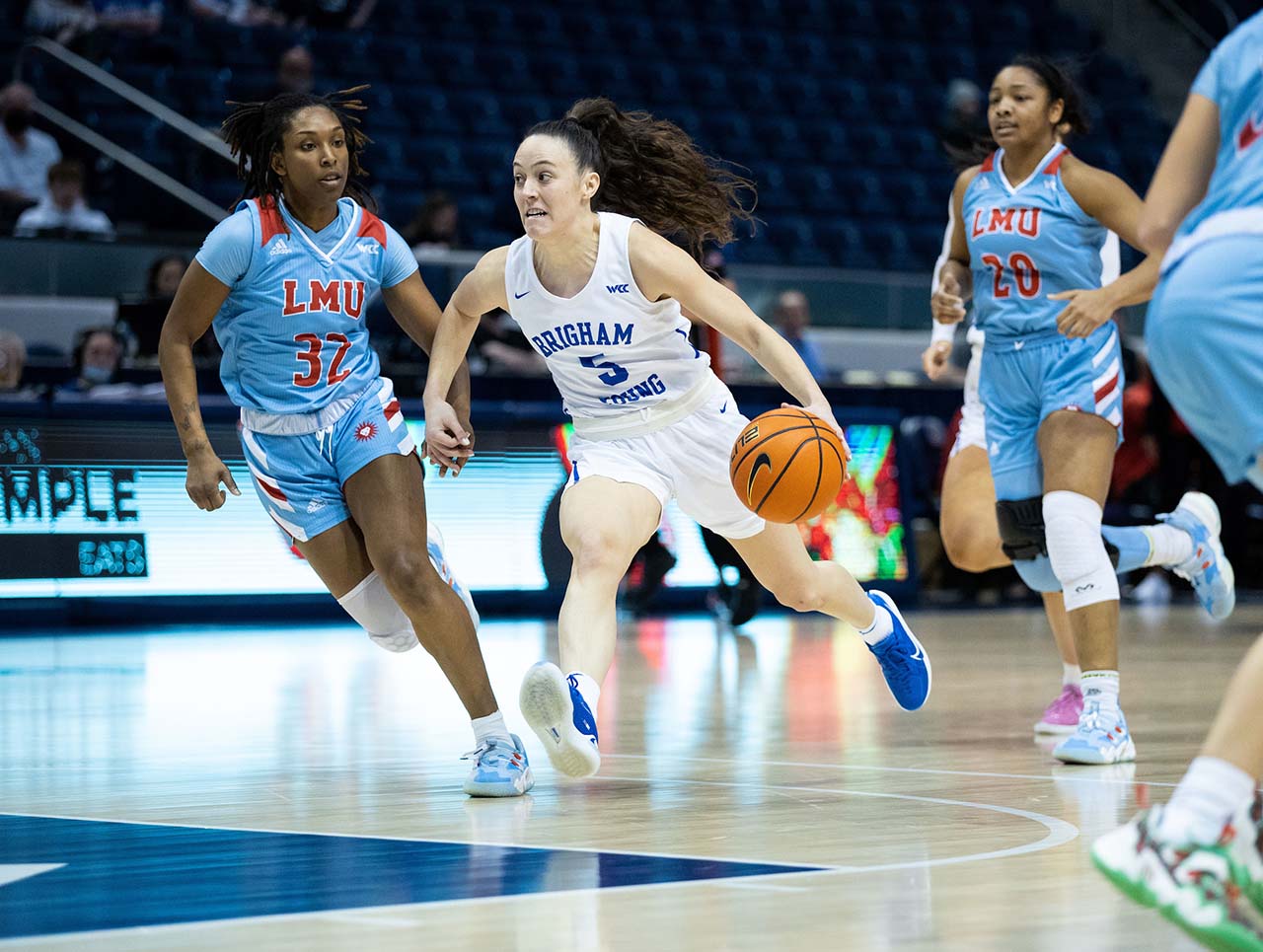 MEN'S VOLLEYBALL
In an unfortunate series of sets, the Cougs lost both games this week against No.6 UC Santa Barbara. The Cougars lost 0–3 on Friday night after some crucial attack errors. On Saturday night BYU upped the ante with 59 kills against UCSB, improving on the previous night thismatch was a closer loss as the Cougs fell to the Gauchos 1–3. BYU still has a packed schedule ahead of them, with two matches against Grand Canyon University this week in the Smith Fieldhouse. Tune in to BYUtv on Friday and Saturday night for live coverage!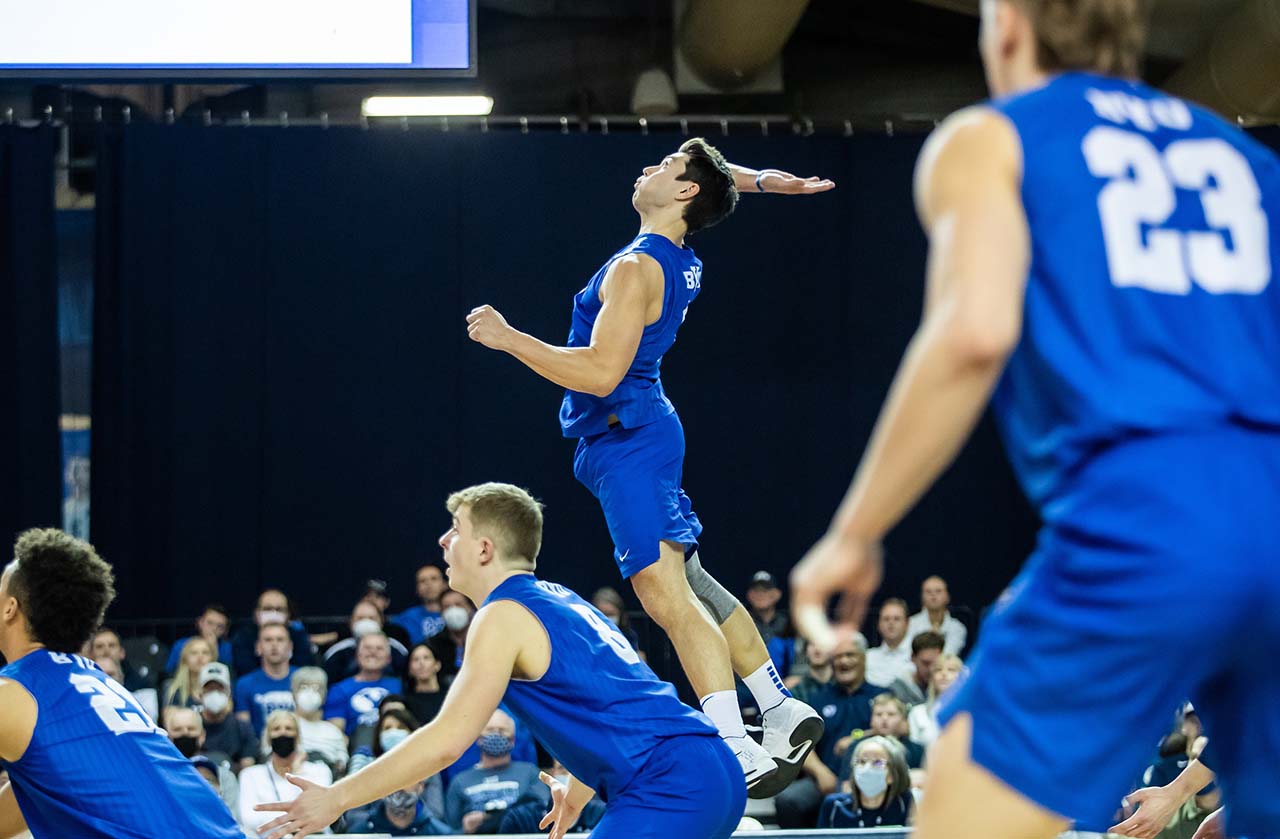 GYMNASTICS
The BYU Gymnastics team had two meets over President's Day weekend—Friday night against Southern Utah, and Monday afternoon in Stanford. BYU took first place against Southern Utah with a season-high score of 197.225. The Cougs only beat the Thunderbirds by 0.225 points. The Cougs started the night trailing SUU on vault, bars and balance beam, but knocked it out of the park in their floor routines to push ahead of the Thunderbirds. On Monday afternoon, BYU met with Stanford, Sacramento State, and Boise State in a quad meet. BYU tied with Stanford for second place with a score of 196.525, with Boise State taking the lead. BYU is set to face Utah State in Logan this Friday. Can No.12 BYU move up the ranks?
Watch BYU Sports Nation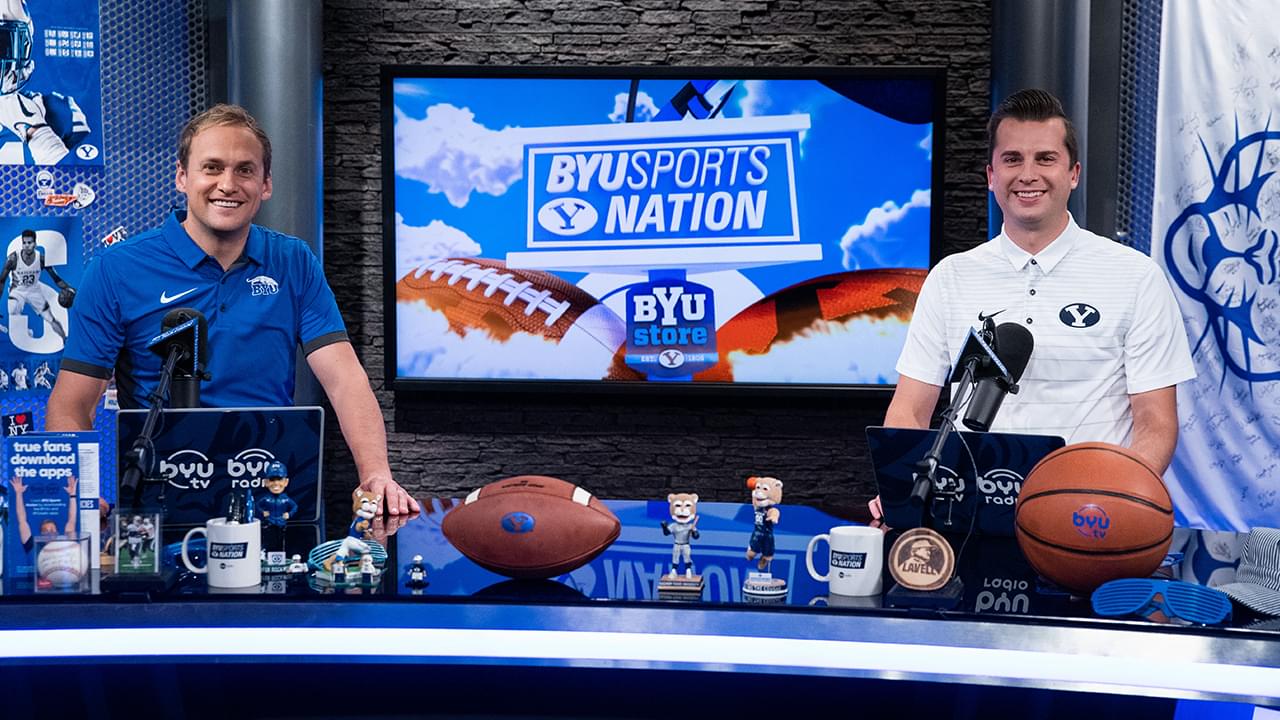 Join BYU Sports Nation hosts, Spencer Linton and Jarom Jordan for the inside scoop on all things BYU sports every weekday at 12 p.m. ET | 9 a.m. PT on BYUtv, BYUradio, and the BYUtv app.
You can also join the conversation on Twitter, Instagram, or Facebook.
Want more of BYU Sports Nation? Check out BYUSN Right Now with Kiki Solano exclusively on the BYUtv Sports YouTube channel for thrice-weekly sports updates and behind-the-scenes looks at BYU teams.