Downloadable Wallpaper: Uplifting Quotes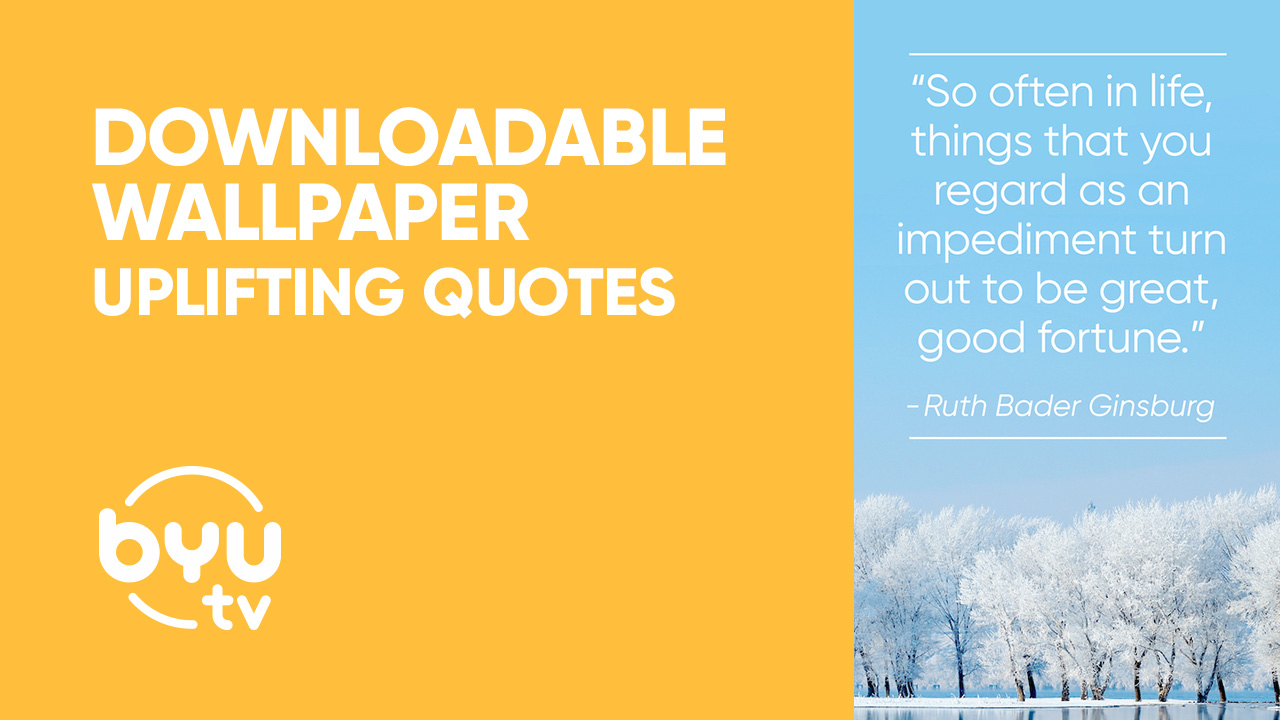 Uplifting Wallpaper
If 2021 already seems like an unending string of doors slammed in your face, you're not alone! As Elder Jeffrey R. Holland said, "If for a while the harder you try, the harder it gets, take heart. So it has been with the best people who ever lived."
So as you gather your courage to face the rest of the year, remember that the light will reappear and you will come out of this tunnel braver and stronger than ever!
In the meantime, add a little pep to your step with this month's uplifting quote wallpaper. Scroll down to get sizes for your phone, tablet, or desktop.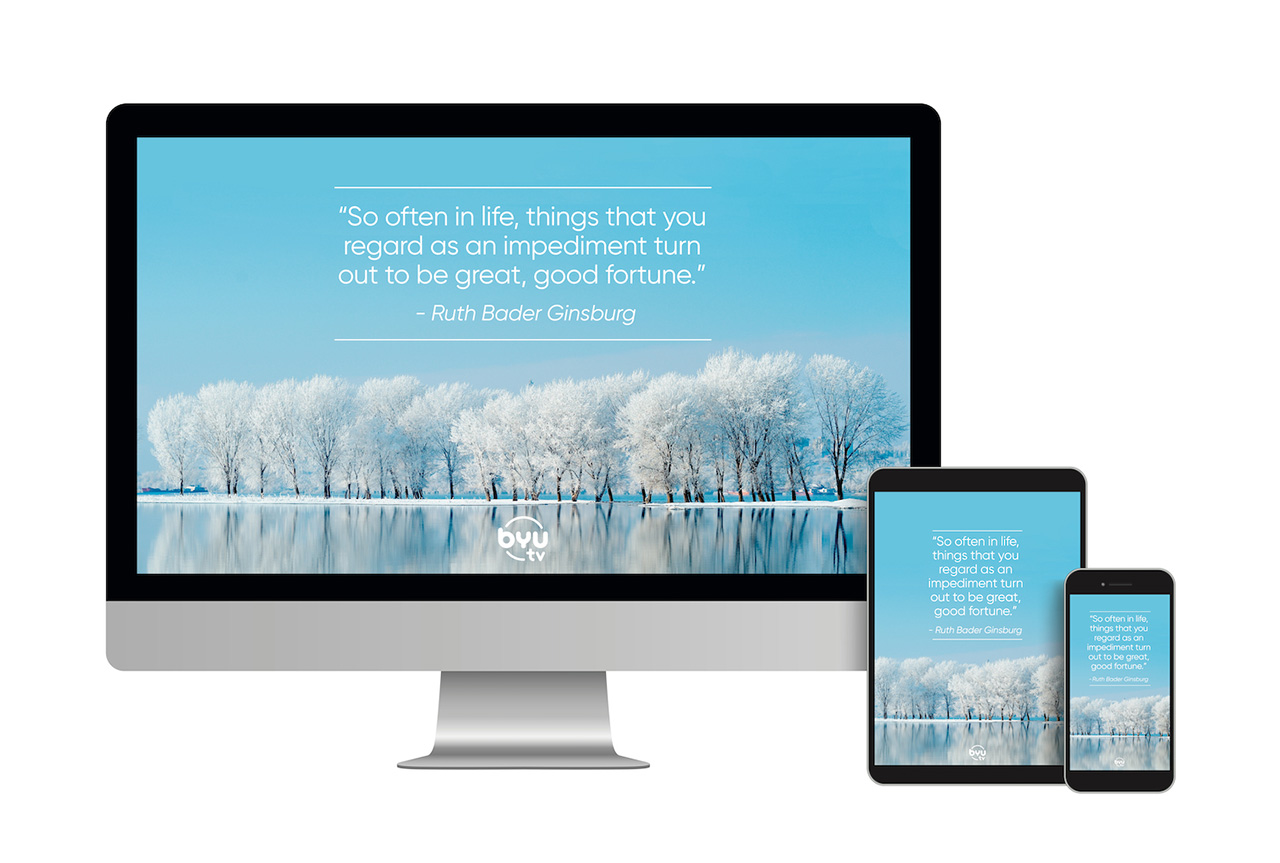 Download the Wallpaper
To get this uplifting quote wallpaper, simply click the "download" buttons below!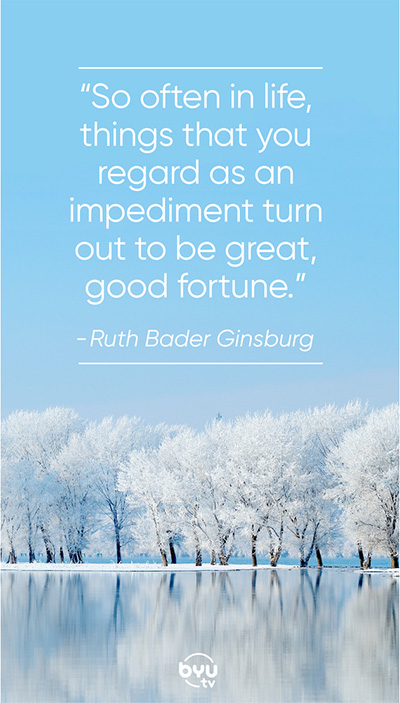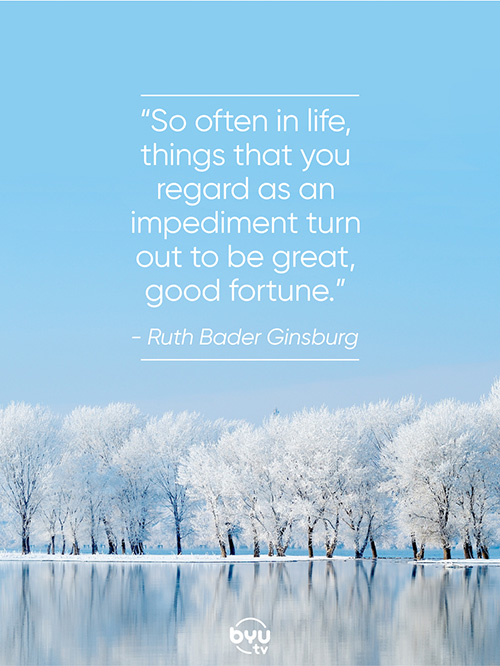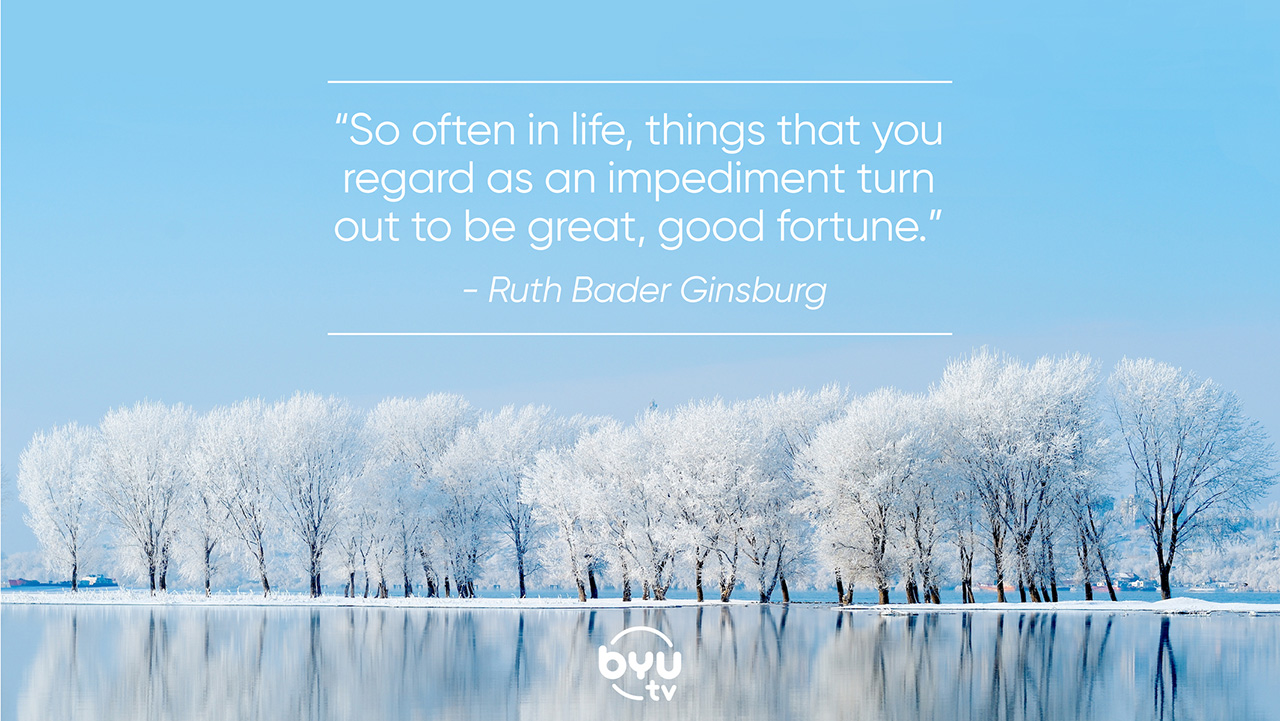 Watch Sunday Programming
Bring peace to your Sundays with our wonderful lineup of uplifting programs.
Sunday @ 11:30 ET | 8:30 PT: Music & the Spoken Word—Enjoy inspirational messages and music from The Tabernacle Choir at Temple Square.
Sunday @ 12 ET | 9 PT: Grace Notes—A series of talented musicians showcase their faith-promoting songs.
Sunday @ 12:30 ET | 9:30 PT: Artful—Discover the stories of the artists behind the spiritually powerful artwork we know and love.
Sunday @ 1 ET | 10 PT: Come Follow Up—Moderators welcome a different guest every week to take a deeper dive into the concepts and doctrines in the weekly Come, Follow Me resource.
Sunday @ 1:30 ET | 10:30 PT: Hello Sunday—Join host Scout Smith to hear stories from across the globe that stir the soul, nurture relationships with the Divine, and inspire all to live the Gospel more fully.