COUGAR SPORTS: August 18, 2021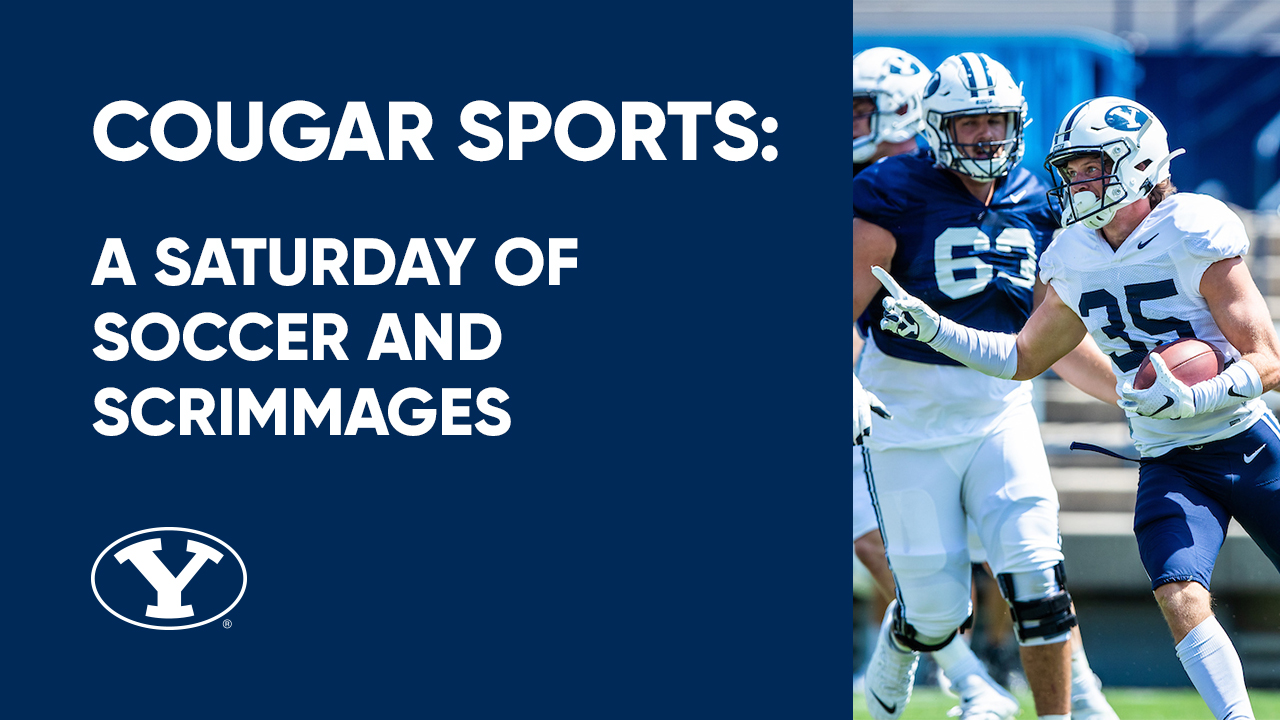 'TIS THE SEASON FOR THE COUGARS
. . . and we hope it stays that way! With a 5-0 win for the Women's Soccer Team and a successful football scrimmage over the weekend, BYU is off to a great start. Check out BYU Sports Nation and After Further Review for regular updates on our athletes.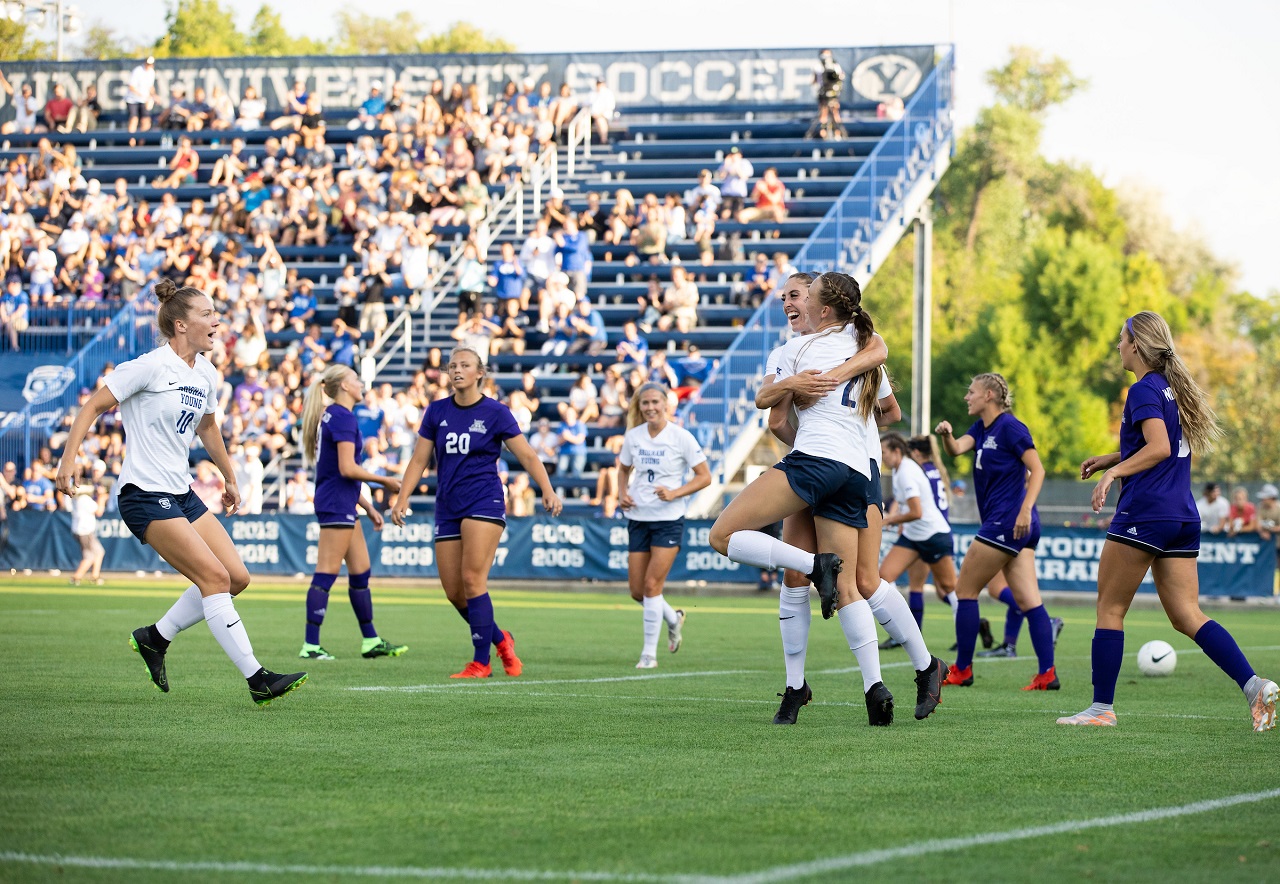 Women's Soccer
The smoke cleared and the Women's Soccer team went head-to-head with Weber State over the weekend for their first game of the season. A knockout game on BYU's behalf, Olivia Wade and Cameron Tucker scored two goals by the three-minute mark, paving the way for the rest of the exhibition game.
The second half wasn't as quick off the bat, but BYU was on their A-game nonetheless. Bella Folino lead the pack with two goals, with Ashton Johnson sealing the deal with the last goal of the night. With such a landslide win at the beginning of the season, could this be a projection of the months to come?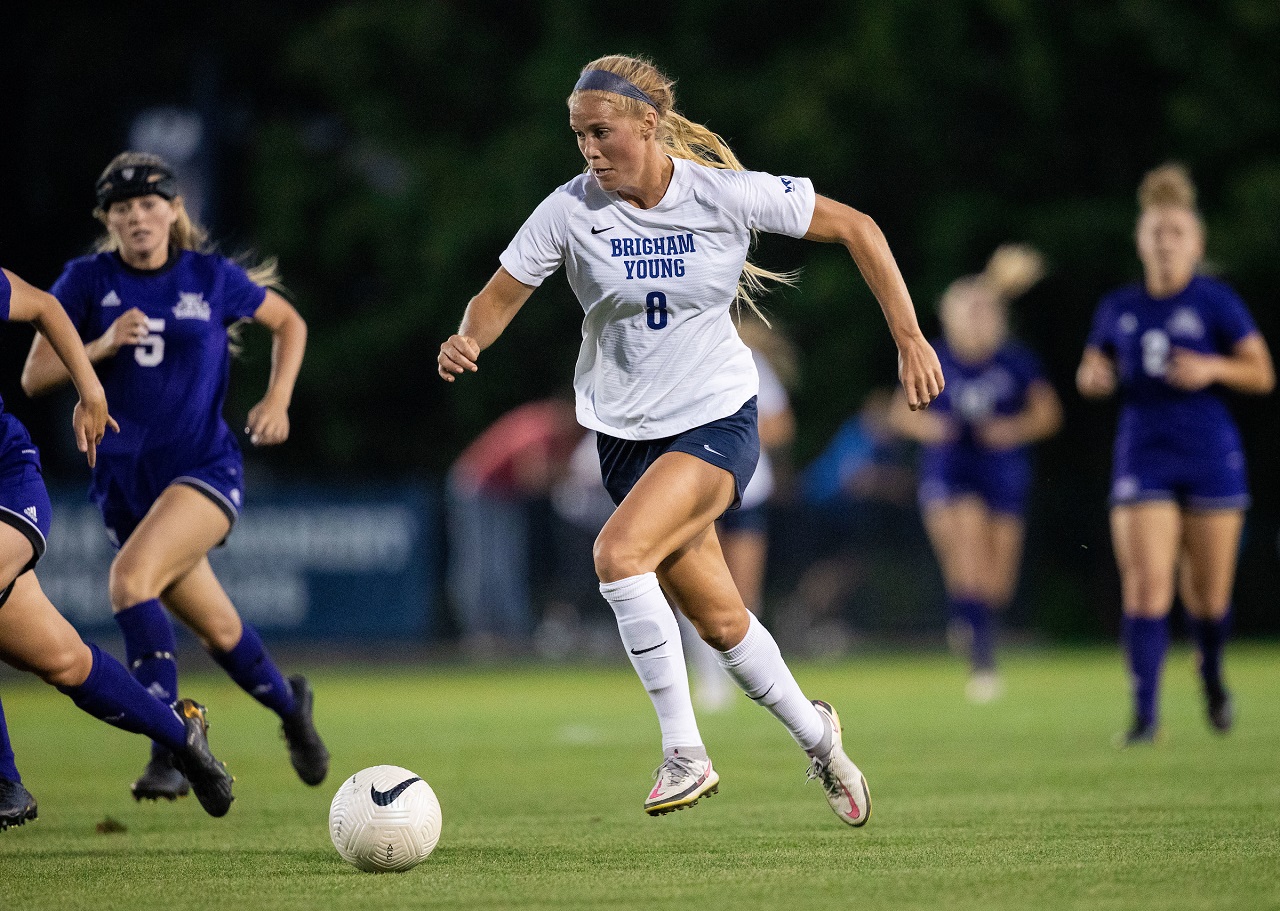 Up next on the Cougars' rigorous roster is Ohio State, Auburn and USC in the coming week. Download the BYUtv app to stream games live, as they happen here in Provo.
Football
Fall Camp is Bringing the Heat
BYU Football held their first pre-season scrimmage at LaVell Edwards Stadium over the weekend, with only family and close friends allowed to attend. Despite the smog and heat of the sun, Kalani Sitake said, "Overall, I thought we got everything we needed."
The scrimmage comes two weeks into Fall Camp, as a starting QB decision is still in the works, and plays are being solidified. With everyone getting ample time on the field over the weekend, BYU is forecast to have a great season ahead as they fine tune their skills. Want to stay up to date? Stream After Further Review weekly, or tune in to Sports Nation daily to find out more about BYU Football and what to expect leading into the season.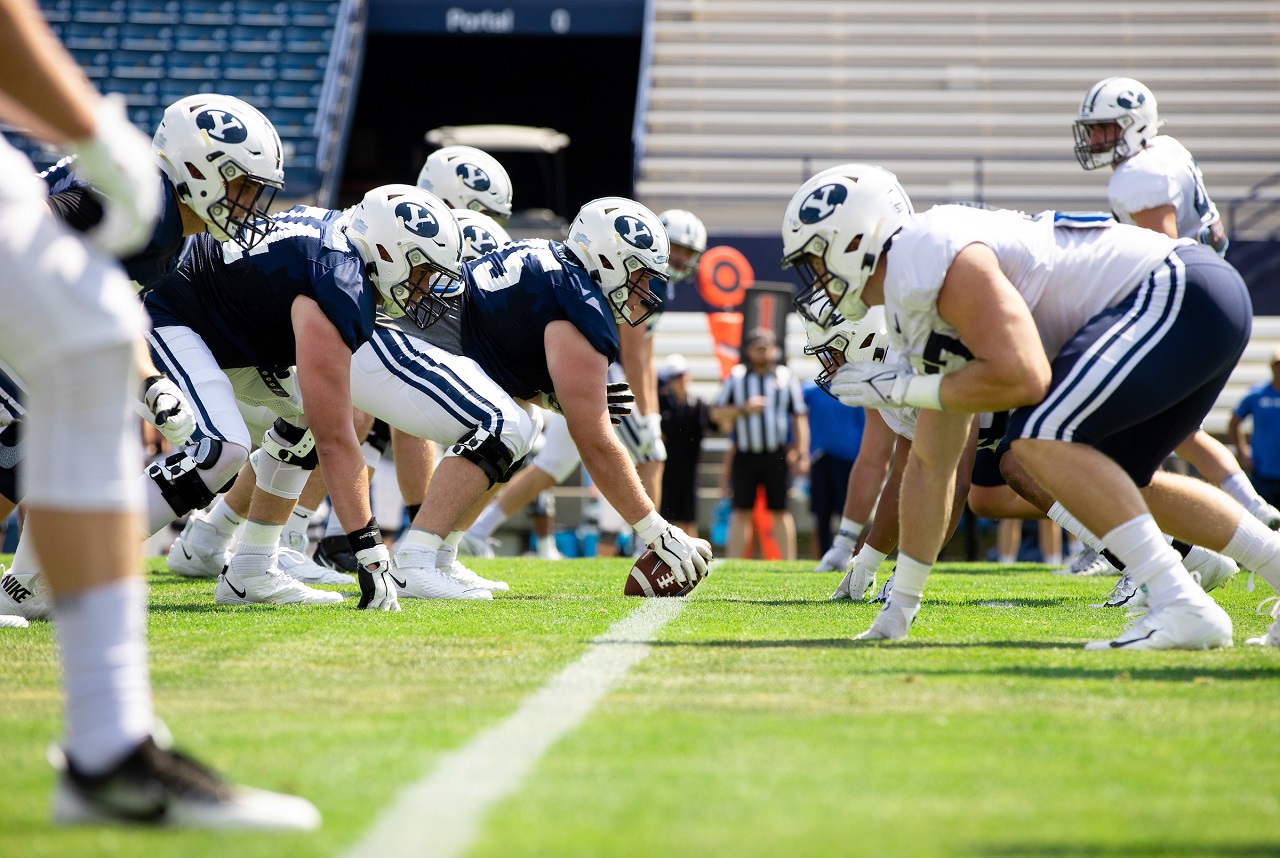 Watch BYU Sports Nation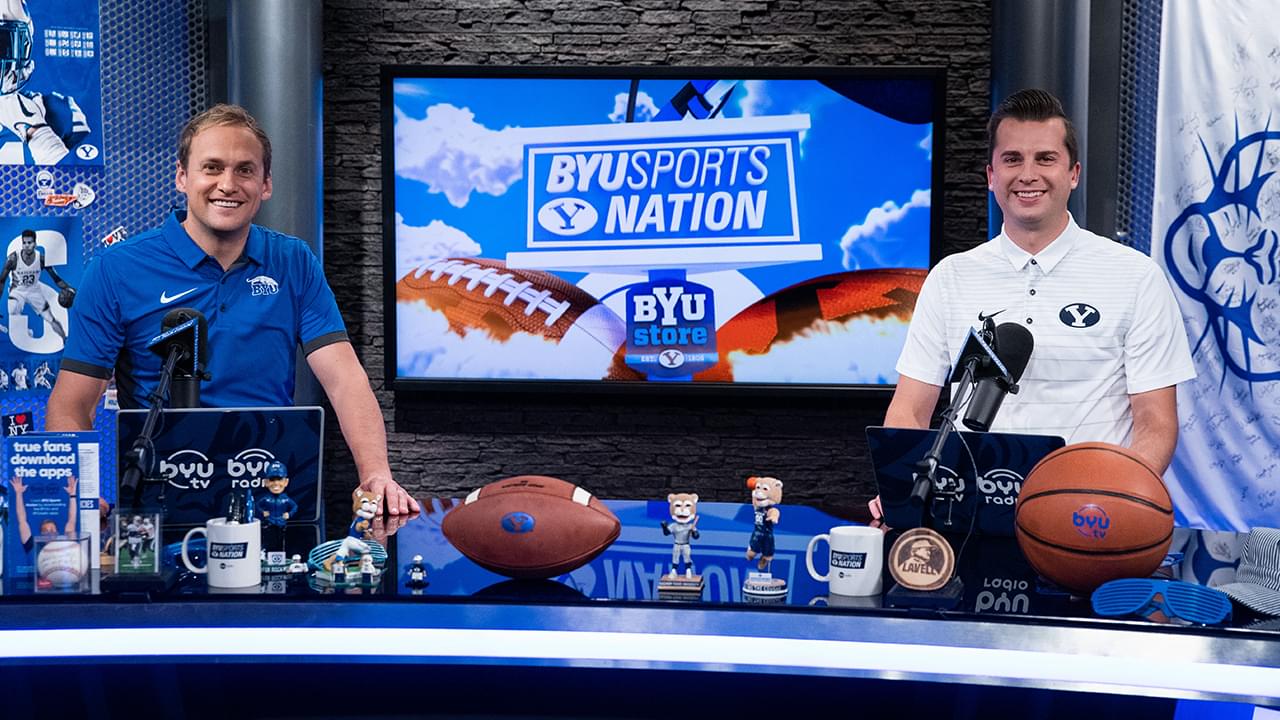 Join BYU Sports Nation hosts, Spencer Linton and Jarom Jordan for the inside scoop on all things BYU sports every weekday at 12 p.m. ET | 9 a.m. PT on BYUtv, BYUradio, and the BYUtv app.
You can also join the conversation on Twitter, Instagram, or Facebook.
Want more of BYU Sports Nation? Check out BYUSN Right Now with Kiki Solano exclusively on the BYUtv Sports YouTube channel for thrice-weekly sports updates and behind-the-scenes looks at BYU teams.