All of Us Together #InThisTogether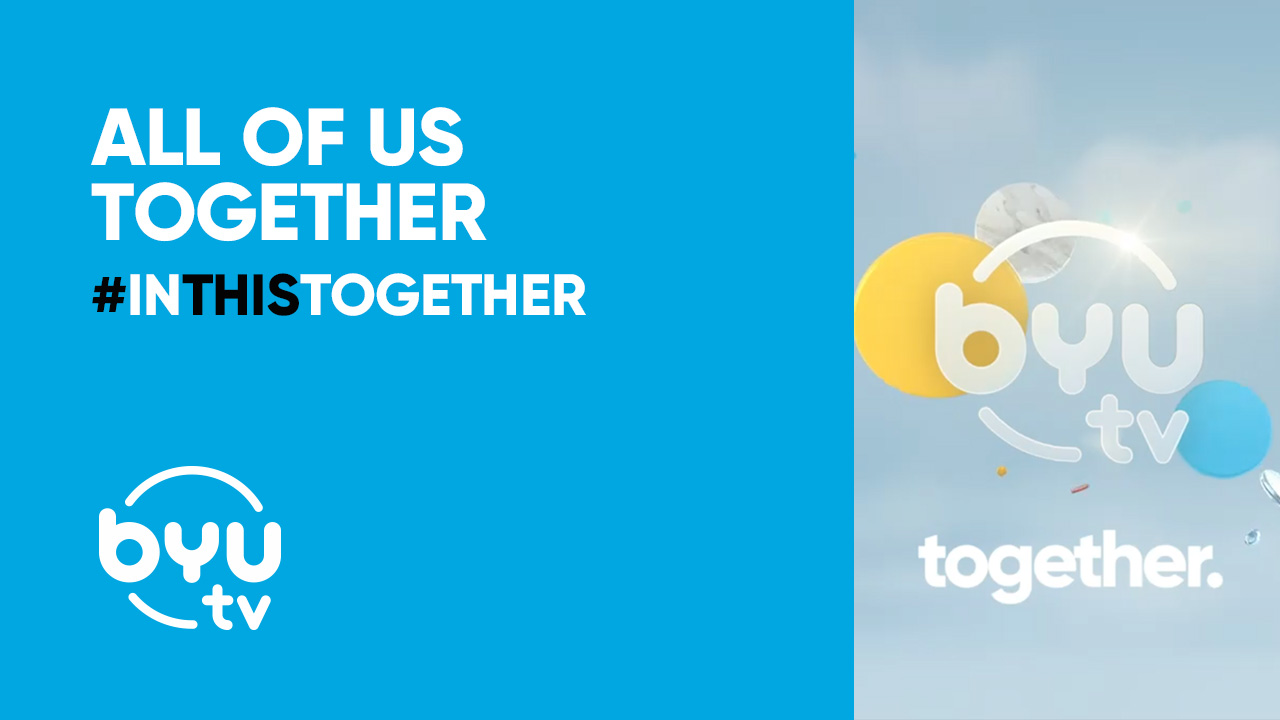 #InThisTogether
We here at BYUtv want to be with you even when we can't, so our fantastic hosts and cast members are coming to you through social media!
Over the next week we'll be sharing daily videos of our hosts and cast members filming themselves from home to let you know that you're not alone and that we're all in this together. Follow BYUtv on Facebook, Instagram, and Twitter to catch them all.
Scroll down for a schedule of everyone you can expect to hear from!
#InThisTogether Schedule
We hope you find these messages as fun and inspiring as we do. Press play or click the links to see videos that have already been posted!
Friday, April 3rd
Saturday, April 4th
Sunday, April 5th
Monday, April 6th
Wayne Brady, host of Wayne Brady's Comedy IQ on Instagram LIVE at 7 ET | 4 PT
Tuesday, April 7th
Wednesday, April 8th
Thursday, April 9th
Friday, April 10th
Saturday, April 11th
Sunday, April 12th
Watch BYUtv
BYUtv's award-winning shows are available for free 24-7 so that you and your family can watch exactly what you want to anytime you want to! Check out some of our favorite shows to binge right now in the post below.