Cougar Sports: BYU Basketball vs Illinois State
After an intense game on Saturday, we are sad to say that football season has come to a close for now. But never fear, Cougar fans—there are still plenty of BYU sports to keep you entertained and dressed in blue!
MEN'S BASKETBALL
.
After three exciting games last week, the BYU men's basketball team is ready to take on Illinois State and Weber State this week! Don't miss your chance to cheer them onto victory!
Wednesday, November 28
Saturday, December 1
WOMEN'S BASKETBALL
The BYU women's basketball team pulled off three amazing wins last week, and this week they're ready to keep up the fierce competition as the go head-to-head with Southern Utah and UVU!
Tuesday, November 27
Thursday, November 29
WOMEN'S VOLLEYBALL
Don't miss out on the BYU women's volleyball team's game this week against Stony Brook! Support them by gathering your friends and family and watching the game live!
Friday, November 30
AFTER FURTHER REVIEW
This week, Dave McCann and his panel are reviewing one of the most intense games of the season—BYU's game against the University of Utah—on After Further Review!
You can catch Dave and other experts of BYU football every Tuesday night at 5:00 pm MT as they provide professional opinions on BYU's key plays, strategies, and performances.
Don't forget to tune in tonight, Tuesday, November 27, at 5:00 pm to hang out with the After Further Review crew!
BYU SPORTS NATION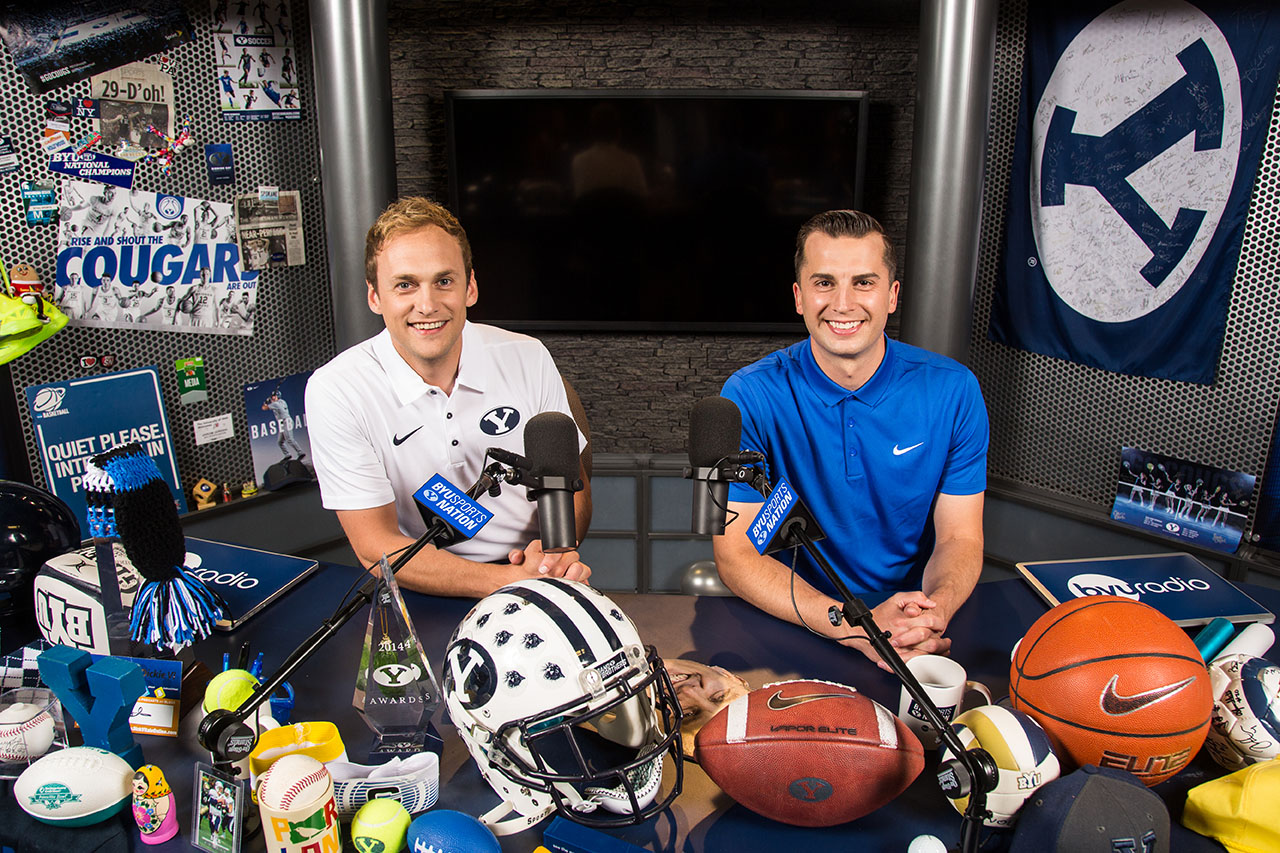 Join BYU Sports Nation hosts, Spencer Linton and Jarom Jordan, as they give you the inside scoop on all things BYU sports every weekday at 10:00 am on BYUtv! The show is also broadcast on BYUradio, on iTunes podcasts, and on Spotify.
You can also the conversation on Twitter or on the BYU Sports Nation Facebook page.
Monday–Friday
COORDINATORS' CORNER

Check out Coordinators' Corner this week with a new episode broadcast on BYUtv and BYU Radio. The feed is also available as podcasts both iTunes and Spotify. Tune in every Monday at 11:00 am MT for a chance to check out BYU football with the offensive, defensive, and special teams coordinators!
Catch this week's episode on Monday, December 3 at 11:00 am MT with host, Greg Wrubell.
BEHIND THE MIC
Wednesday, November 28