Cougar Sports Fall 2019: BYU Women's Soccer vs. San Diego
BYU women's soccer is blazing through a perfect season! After a game on the road at Portland, they'll be back home to face off against San Diego. Read on below to find out how you can cheer the Cougars to victory!
Saturday, October 26
9 ET | 6 PT: Head to the South Field to see BYU vs. San Diego! Or, watch the game live on BYUtv.
Don't forget, BYU games are also available as podcasts on iTunes and Spotify!
BYU WOMEN'S VOLLEYBALL
Get ready for another week of double BYU women's volleyball action! The team is taking on Loyola Marymount on Thursday, October 24th and Pepperdine on Saturday, October 26th in an epic Cougar clash. Scroll down for details.
Thursday, October 24
Saturday, October 26
AFTER FURTHER REVIEW
This week on After Further Review, Dave McCann, David Nixon, and Blaine Fowler are reviewing great plays from BYU's game against Boise State! You can catch these BYU football experts live every Tuesday night at 7 ET | 4 PT on BYUtv digital and every Wednesday at 11 a.m. ET | 8 a.m. PT on BYUtv as they provide unique commentary on BYU's key plays, strategies, and performances.
Don't forget to tune in tonight at 7 ET | 4 PT to hang out with the After Further Review crew!
BYU SPORTS NATION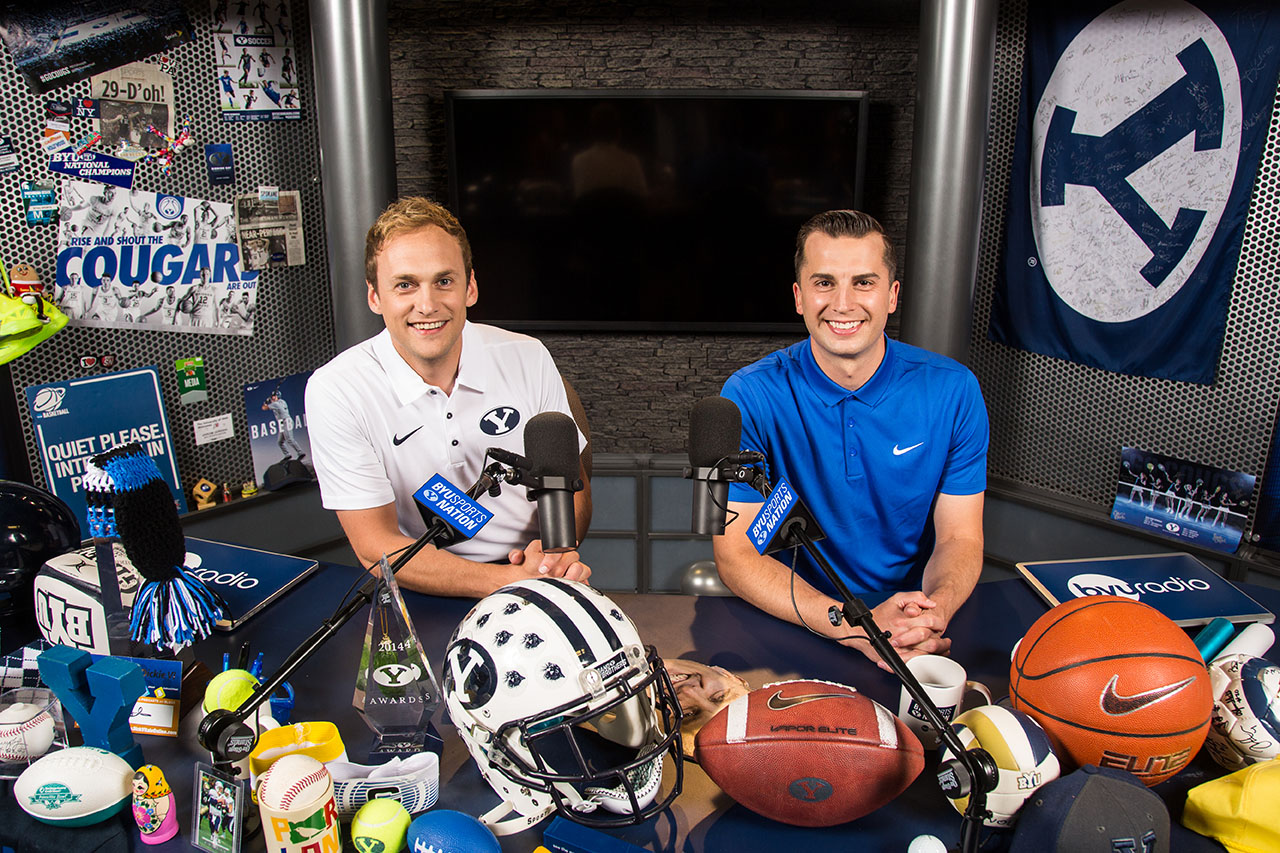 Join BYU Sports Nation hosts, Spencer Linton and Jarom Jordan, as they give you the inside scoop on all things BYU sports every weekday at 12 p.m. ET | 9 a.m. PT on BYUtv, BYUradio, and BYUtv Digital.
You can also join the conversation on Twitter or on the BYU Sports Nation Facebook page.
COORDINATORS' CORNER
Check out Coordinators' Corner on Mondays at 1 ET | 10 PT on BYUtv and BYU Radio for a chance to chat BYU football with the offensive, defensive, and special teams coordinators and host Greg Wrubell! The show is also available as a podcast on both iTunes and Spotify.