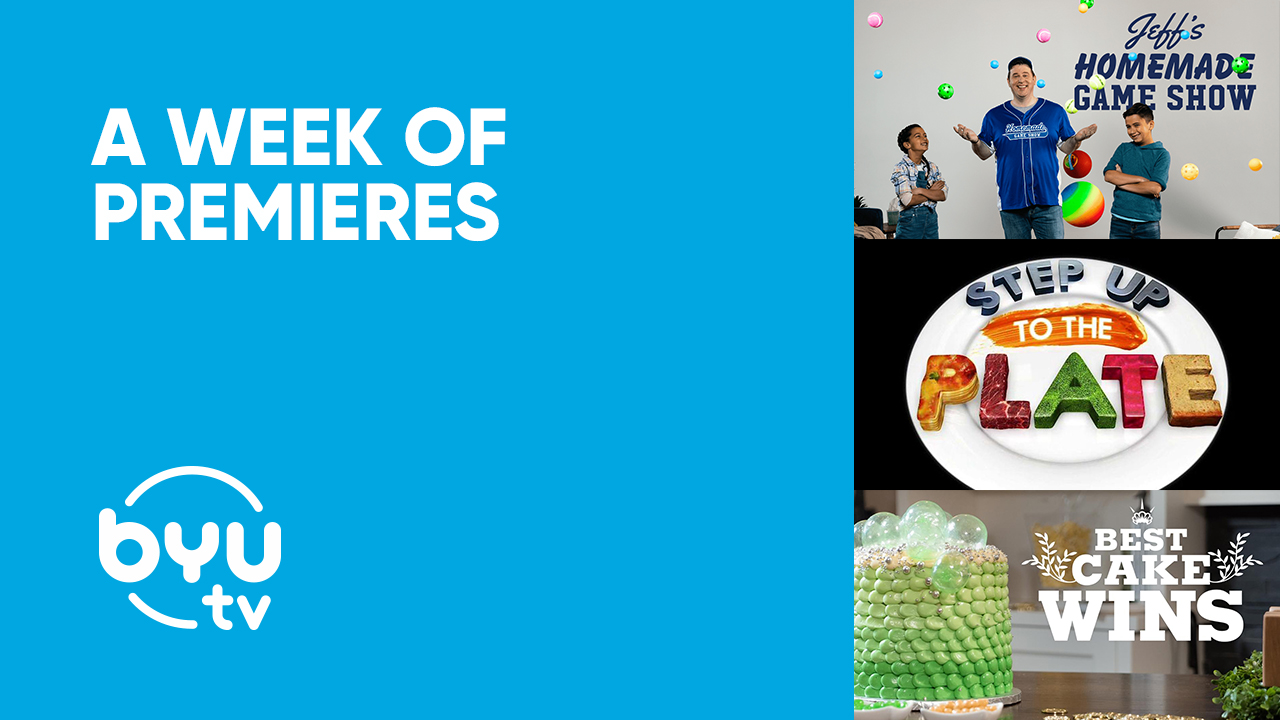 A Week You Won't Want to Miss
Big things are coming to kick those Monday blues away—big, exciting things! BYUtv is premiering twp brand-new shows and one brand-new season of an old favorite. Scroll down to find out all about this new content and learn when you can watch it with your family.
Jeff's Homemade Game Show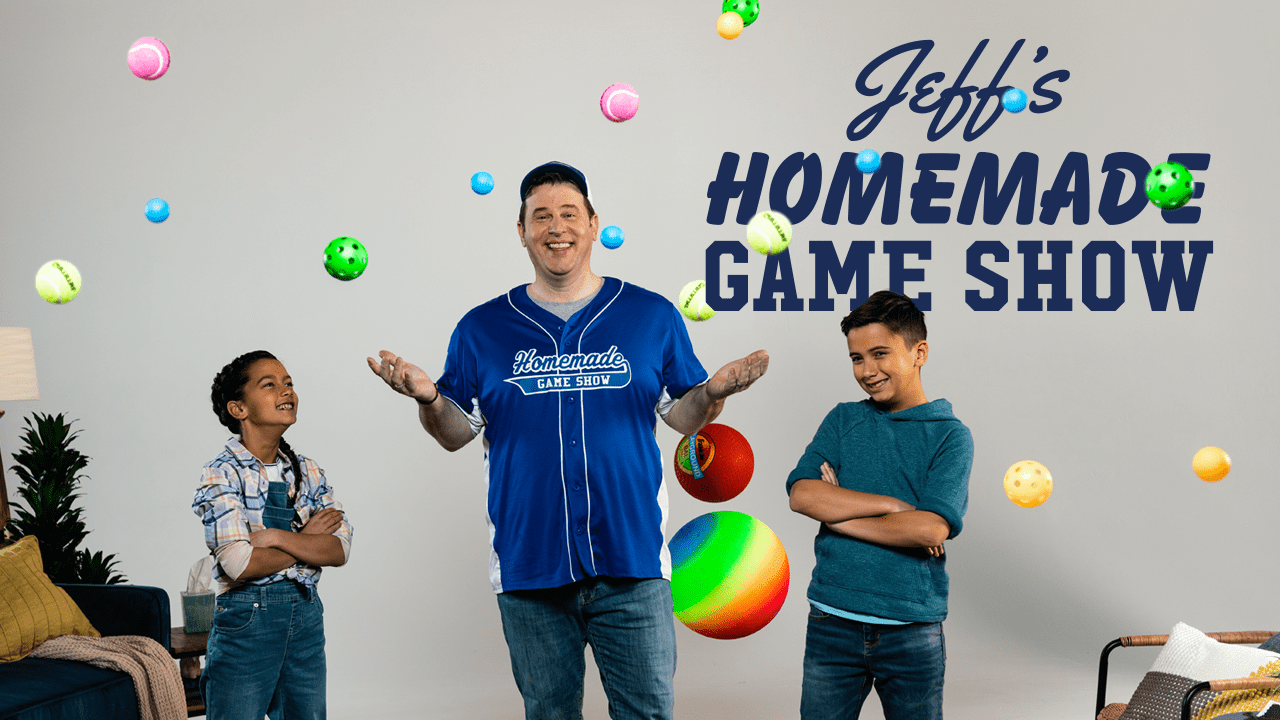 Comedian Jeff Rogers knows how to turn family time into game time: he shows up at a family's home and hosts a game show right in their living room! The family competes in a series of crazy and hilarious challenges with items from around the house. If they win, they get some amazing prizes. If they lose, they get junk from Jeff's garage. Jeff's Homemade Game Show is fast, funny, and all about family--staying home has never been this much fun!
Premieres May 12th at 9 pm ET | 6 pm PT.
Step Up to the Plate
Restaurant guru Fred Sirieix and top chef Allegra McEvedy mentor eight young contestants as they open their own restaurant. Fred's restaurant crew must successfully manage the house, while Allegra's kitchen crew must master the kitchen. Both teams need to work together to wow their mentors while providing excellent service and mouth-watering dishes. Step Up to the Plate is a tasty treat for both kids and parents. Dig in!
Premieres May 12th at 8:30 ET | 5:30 PT.
Best Cake Wins Season 3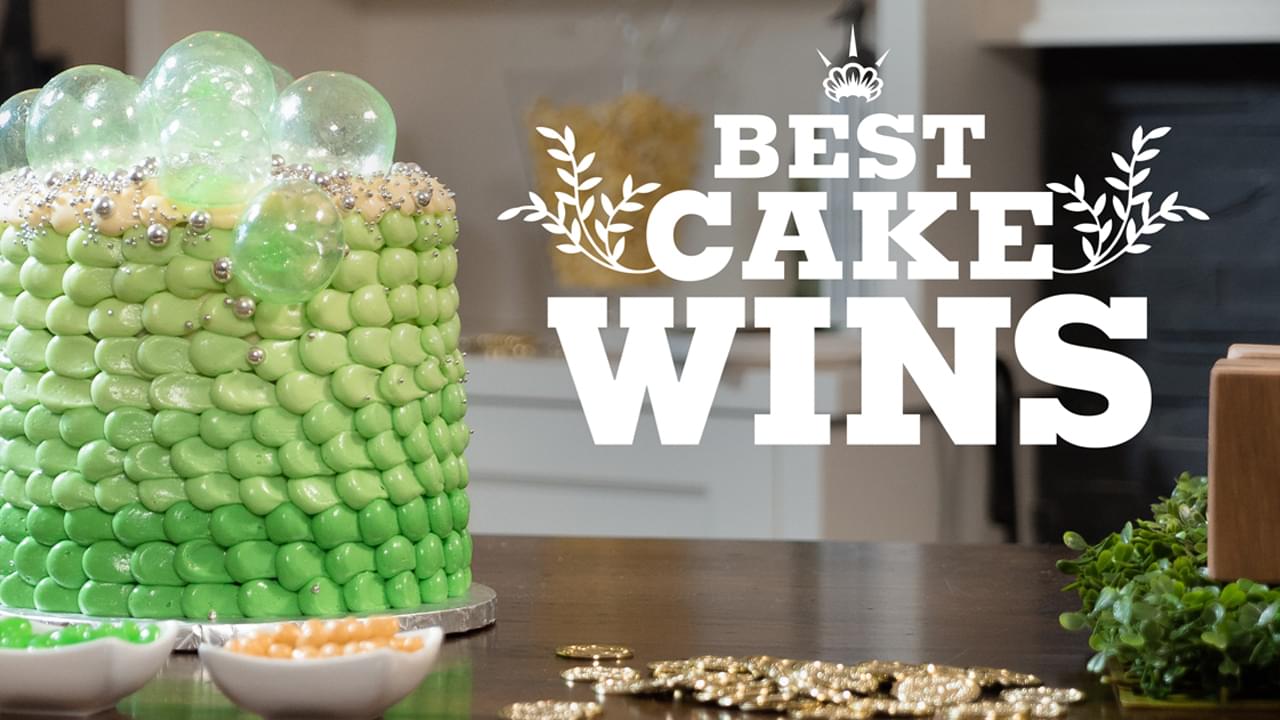 The bakers are back and ready to keep creating ultimate birthday cakes for one lucky kid. But this bake-off comes with a catch: the cake makers must build their confection based on the kid's design! Which baker will make the best birthday cake ever? Find out on Best Cake Wins.
Season 3 premieres May 12th at 8 ET | 6 PT.
Mark Your Calendars!
Trust us when we say this is a week you won't want to miss. So mark your calendars, gather your family together, and get ready for a week full of premieres on BYUtv. Remember, you can watch all BYUtv content for free on the BYUtv app!