COUGAR SPORTS: October 18, 2021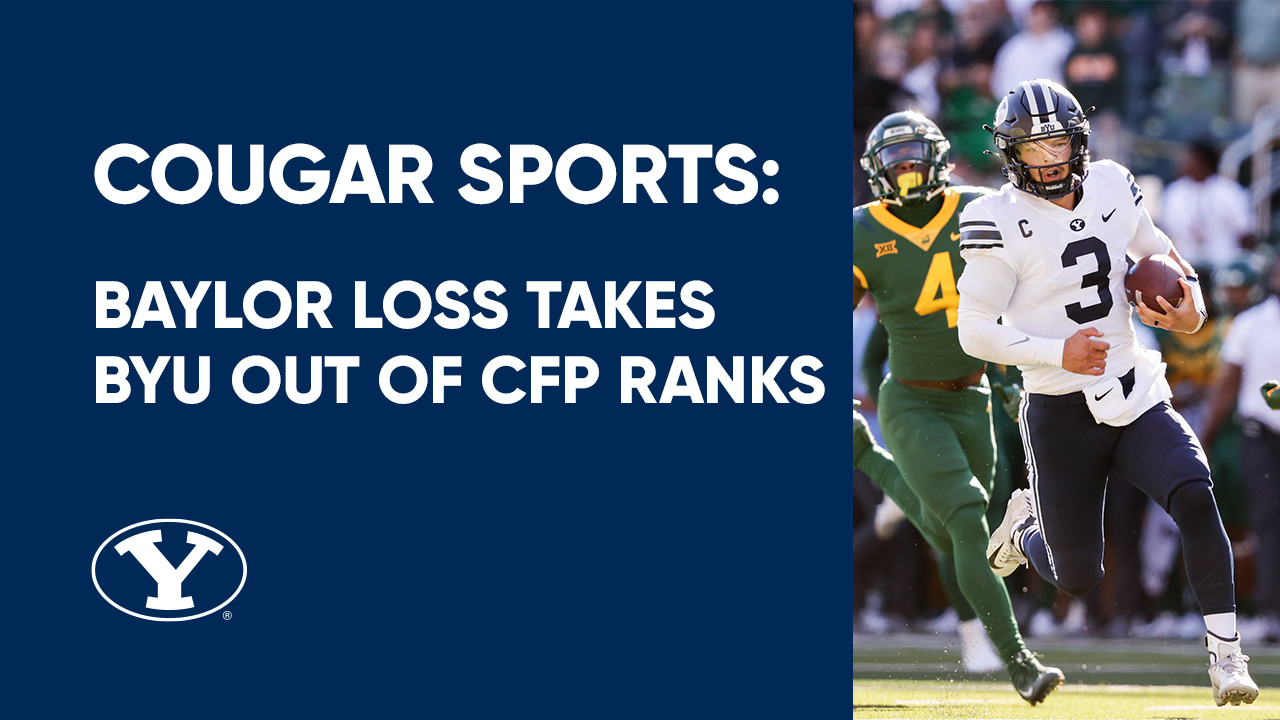 BYU DROPS OUT OF TOP 25 RANKS, BUT STILL NUMBER ONE IN OUR HEART
It was a sad day for Cougar fans as BYU lost to Baylor University at 24–38. This loss was the second of the season, but may have arguably been the Cougars' toughest opponent on the 2021 schedule. Will the Cougs be able to make a comeback this weekend against Washington State? Stay up-to-date on the BYUtv app with Countdown to Kickoff and After Further Review.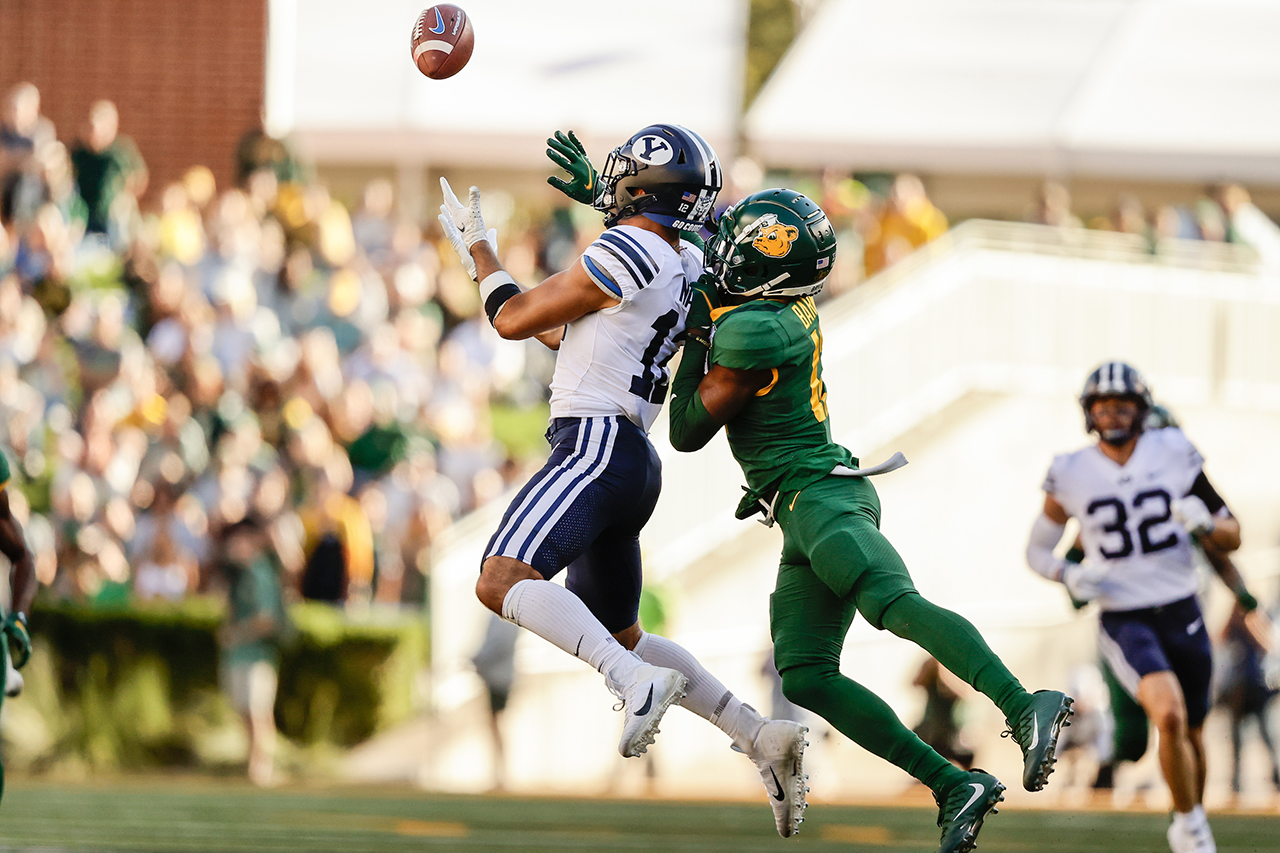 FOOTBALL
Coming off a week of injuries, the Cougs had a bumpy road ahead. Nevertheless, a healthy Jaren Hall took to the field and had a wild ride of a game. The first quarter started off a little slow but the second quarter saw BYU's not-so-secret weapon, Tyler Allgeier, score a running touchdown, putting BYU ahead of Baylor. The Bears quickly caught up though, scoring two touchdowns to put them ahead of the Cougs by 10 points.
In a highlight of this season, Jaren Hall faked every single one of Baylor's defensive players, breaking from the pack to score a 56-yard running touchdown. Head coach, Kalani Sitake, could be seen running and cheering down the sideline, as the rest of Cougar Nation cheered from across the country. Though Hall's touchdown gave BYU some momentum, Baylor came back with a vengeance, scoring two touchdowns to end the third quarter.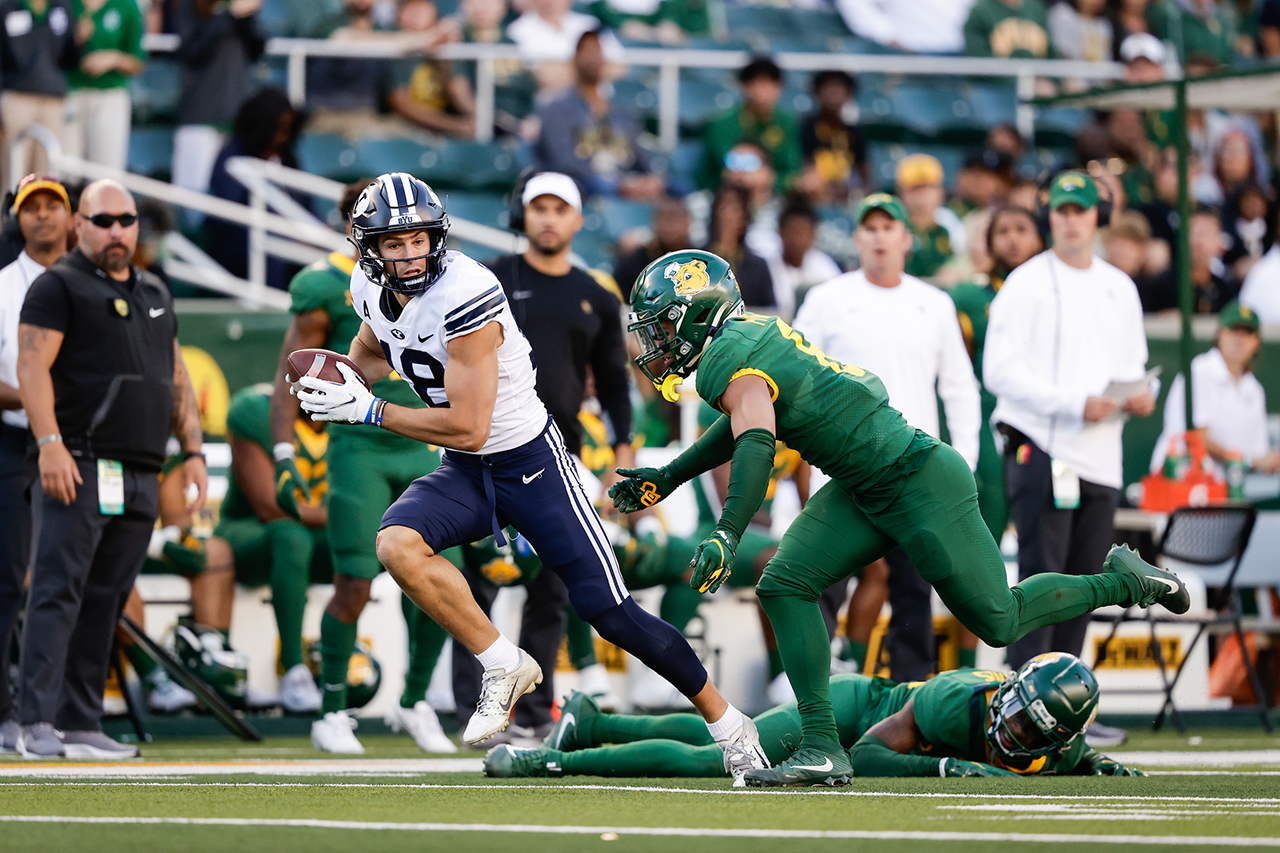 In the fourth quarter Jake Oldroyd scored a field goal, and BYU and Baylor both scored touchdowns. The Cougs' final touchdown of the night was scored by BYU star receiver, Puka Nacua, who is looking to become one of BYU's greatest receivers in history. To hear more about Puka Nacua's statistics and his position as one of BYU's best receivers ever, watch BYU Sports Nation episode from October 18th for all this and more.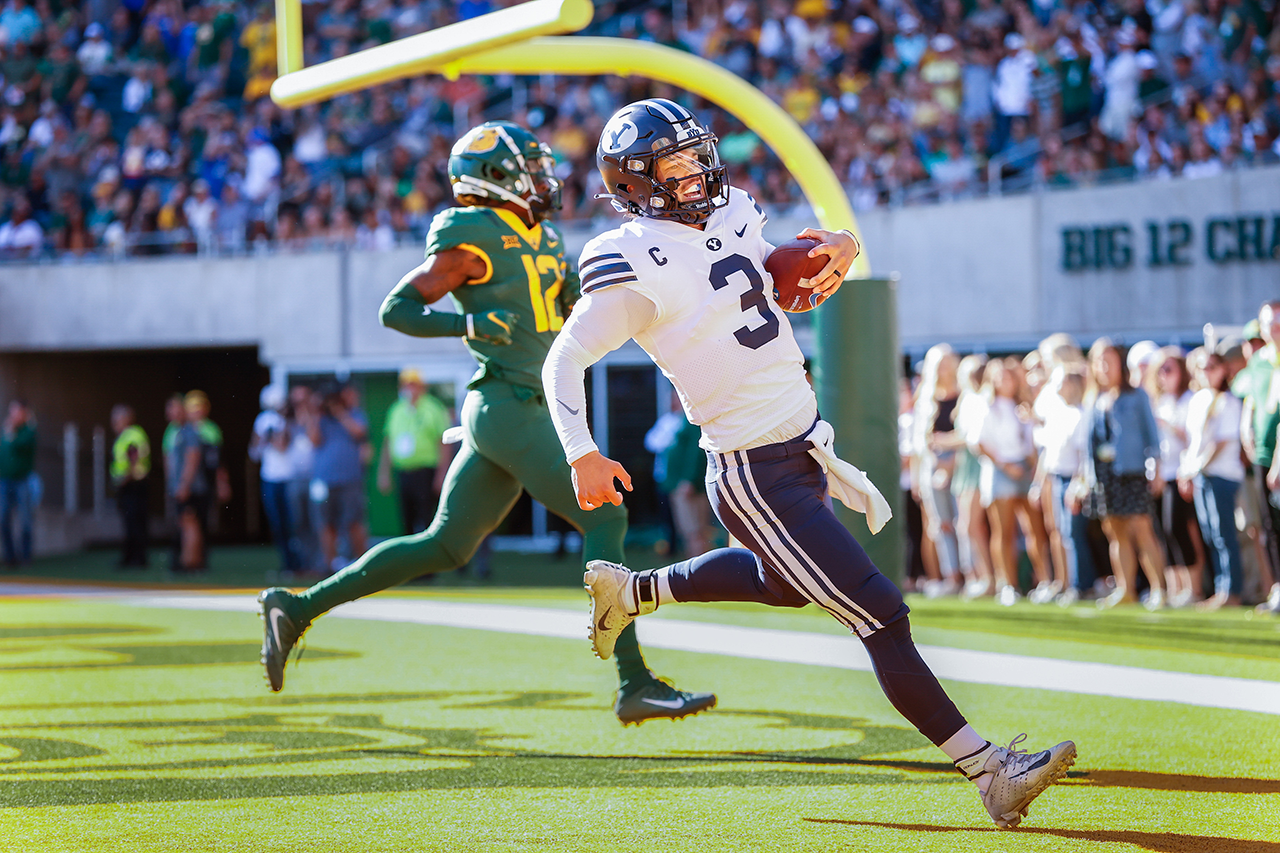 WOMEN'S SOCCER
BYU Women's Soccer is on a fiery winning streak, taking another win against the University of the Pacific last weekend. The Cougars solidified themselves as high scorers, taking the win with a final score of 6–1. This is the fourth week in a row that the Cougs have scored six or more goals in a game to take the win, and the streak doesn't look like it will end. The BYU Women's Soccer team is set to play against the University of San Francisco in an away game on Wednesday, and then they're back on home turf this weekend. Head over to BYUtv or the BYUtv app this Saturday to watch our Cougs take on Loyola Marymount here in Provo.
WOMEN'S VOLLEYBALL
The Women's Volleyball team is on their 11th win in a row! The Cougars have been on an amazing winning streak, and their game against Pepperdine last weekend was no different. The Women's Volleyball team are up against another Californian team this weekend, with a home game against San Diego on Saturday, and San Francisco next Thursday. Can the Cougs make it a 12th and 13th win in a row? Or, can we keep an undefeated streak until the end of the season? Make sure to tune in to BYUtv on Friday night to find out!
BASKETBALL
Basketball is almost back in full swing, with BYU's Midnight Madness event kicking off the season this week. The Women's blue-and-white scrimmage will happen next Thursday to put all their skills to the test. Games for both men's and women's teams will begin the first week of November, as the football and basketball seasons overlap. Will you be there to watch our Cougs win? Download the BYUtv app to stay in the loop, and under the hoops!