BYUtv Insider with Kelli O'Hara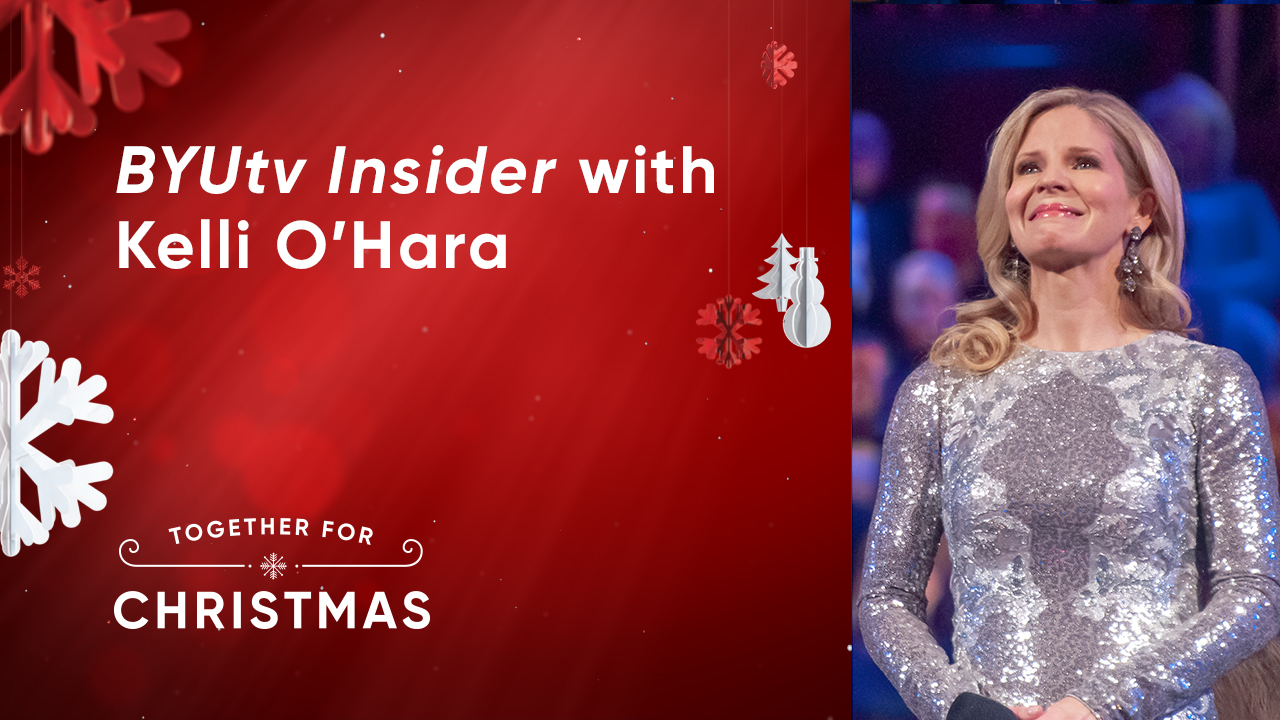 Kelli O'Hara and Richard Thomas on BYUtv
Last December, audiences were dazzled by Tony Award winner Kelli O'Hara's stunning performance with The Tabernacle Choir. Now, you and your family can experience the magic of this one-of-a-kind Christmas concert for the first time on TV!
Christmas with the Tabernacle Choir featuring Kelli O'Hara and Richard Thomas will premiere on BYUtv Thursday, December 17th, at 8 ET | 5 PT. Tune in to sing the songs of Christmas, feel the excitement of the season, and share a moving musical tribute to the little baby of Bethlehem.
Kelli O'Hara's powerful performance will stream again on Sunday, December 20th, at 7:30 ET | 4:30 PT and Wednesday, December 23rd, at 7:30 ET | 4:30 PT.
Watch the BYUtv Insider video below for a special insight into the preparation that goes into putting on a Christmas concert with The Tabernacle Choir and what the opportunity to guest start meant to Kelli O'Hara.
More Holiday Content Headed Your Way!
Grab some hot cocoa and some cookies, because the celebration isn't over yet! This December, BYUtv has hundreds of hours of holiday entertainment lined up for you and your loved ones to enjoy. View the full Christmas schedule HERE and make this season one to remember!