April 2022 General Conference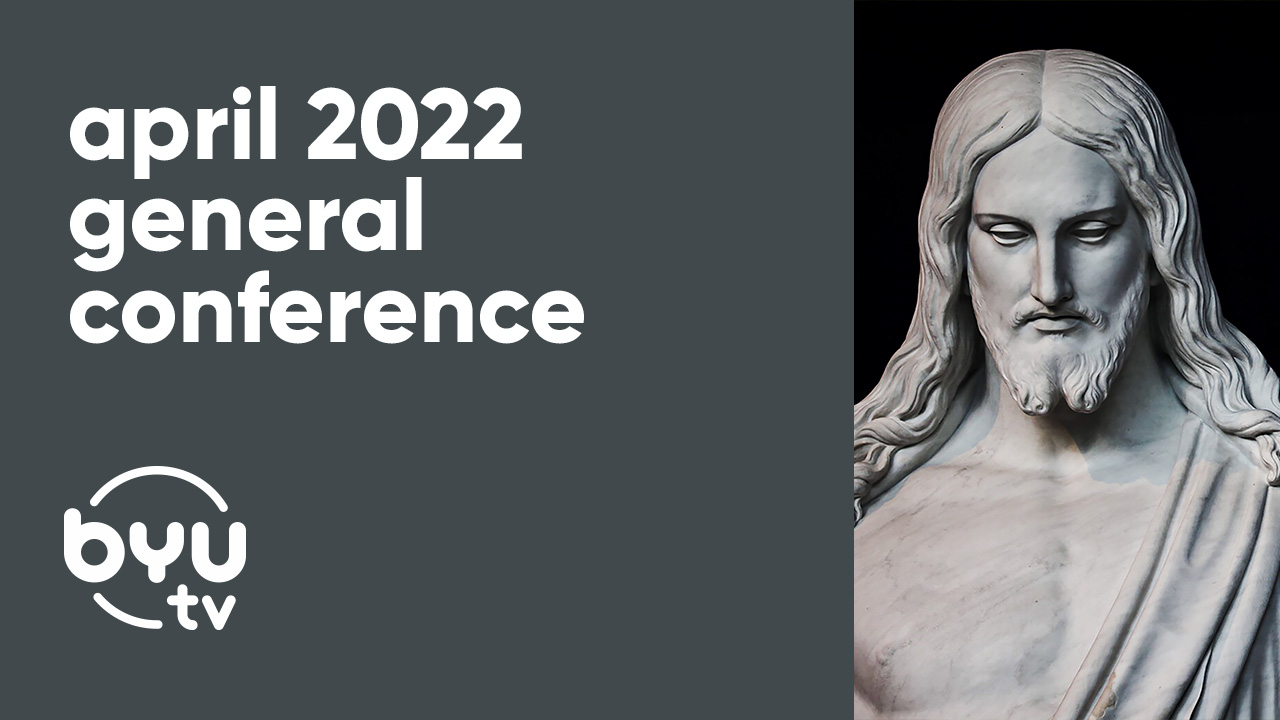 General Conference of the Church of Jesus Christ of Latter-day Saints
Peace. Encouragement. Inspiration. We all have times in our lives when we are searching for something more. But where do we find those messages that speak to our souls?
Every April and October, The Church of Jesus Christ of Latter-day Saints holds a churchwide conference, commonly called General Conference, broadcast and livestreamed across the world. (You can watch or listen to General Conference on the free BYUtv app, or on BYUradio.org.)
Leaders from The Church of Jesus Christ share messages of hope, faith, courage, and commitment to the Gospel of Jesus Christ. There are five sessions: three on Saturday, April 2, two on Sunday, April 3 (see schedule below).
Watch at home, or on your smart device; listen in your vehicle, or while you're out and about. You've never had so much access to heavenly messages!
Download the BYUtv app and watch General Conference live, April 2-3. The peace, encouragement, and inspiration you're seeking is within your grasp.
Schedule
Saturday, April 2
12 ET | 9 PT morning session
4 ET | 1 PT afternoon session
8 ET | 5 PT evening session (for women and young women)
Sunday, April 3
12 ET | 9 PT morning session
4 ET | 1 PT afternoon session